Office of Assessment & Institutional Effectiveness
Assessment Spotlight
Computer Science Department
This Spring 2022 semester, the Computer Science Assessment Committee developed rubrics to support assessment of their department's program learning outcomes. Mrs. Rebecca Cunningham, Assistant Professor and Undergraduate Program Director, reached out to the Office of Assessment & Institutional Effectiveness for assistance in creating "a sustainable assessment process that can be replicated (and refined) by the other programs in the department".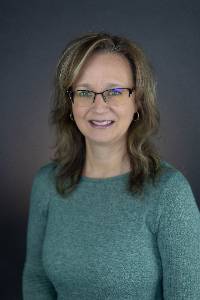 ---
OUR Purpose
To serve as a resource and support for the assessment activities of the Arkansas Tech University community.
Our Mission
The Office of Assessment and Institutional Effectiveness (OAIE) facilitates the collaborative culture of assessment and continuous improvement of Arkansas Tech University's academic and administrative programs and services. By providing resources and technical expertise to assist in the systematic development, review, and collection of data, the OAIE guides the university in the reflective practices that lead to evidence-based decision making.
What we do
The OAIE works with all academic and non-academic programs and administrative units in assessment efforts institution-wide. The office consults with institution constituencies on assessment matters through educational workshops and trainings, chairs student learning and institutional effectiveness assessment committees, and administers the assessment software, WEAVE. The Office also coordinates program reviews, accreditation processes and academies, provides support for program planning and revision; and assists with special projects.
---
RESOURCES
Assessment Processes
Russellville Campus
Ozark Campus
Administrative Assessment

CONTACT THE OFFICE OF ASSESSMENT & INSTITUTIONAL EFFECTIVENESS
Rothwell Hall, 454
106 West O Street
Russellville, AR 72801
(479) 880-4282
assessment@atu.edu