Types of Assessment
Assessment plans can generally be categorized into two broad categories: process-oriented and results-oriented. Here are some examples of each.
PROCESS-ORIENTED
Measures types of services/programs students want/need
Who are we serving? What do they need/like?
Measures who is using services, what services are being used, & when services are being used
Scope - what is the reach of our program or service?
Measures to what extent students are satisfied with programs/services
Do students like what we have to offer?
Assessment Cycle
Most assessment plans follow the same general steps in an iterative cycle: identify desired outcomes that are in-line with the program and university missions, provide a program/activity to achieve the desired outcomes, take measurements to determine if the outcomes were achieved, analyze the data collected, determine actions to take to improve to better achieve the desired outcomes, provide the program/activity again...and so on. The cycle repeats several times before reestablishing outcomes. Here is the cycle that we use at Arkansas Tech University.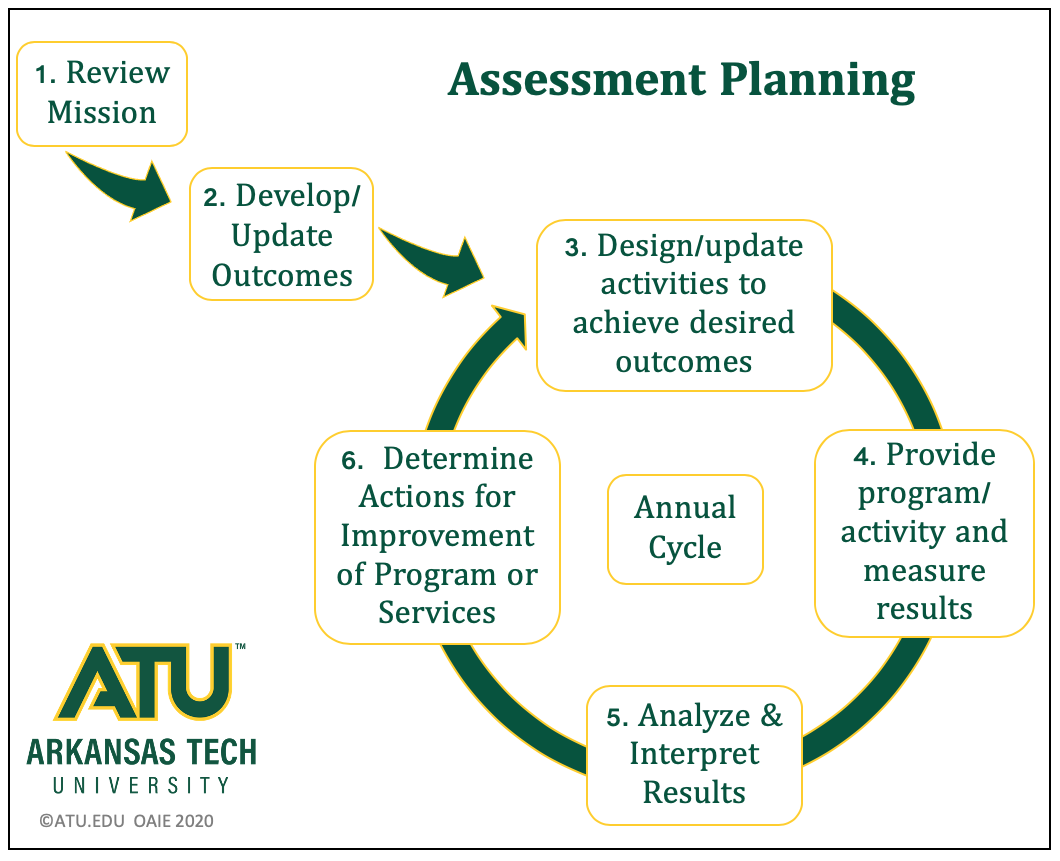 Steps in Assessment Cycle