Assessment Basics:
review
When you pass the quiz for this module, you will receive a professional development certificate. But before you take the quiz, review what you've learned.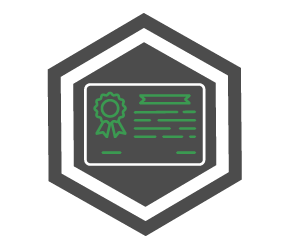 MODULE LEARNING OBJECTIVES
This training module will help you to:
What terms come to mind now when you think of assessment?
Need help? Go back and review

"What is Assessment"
Can you list the general steps of the assessment cycle and explain what happens in each step?
Check out, "The Assessment Cycle", for a refresher.
What misconceptions about assessment have been dispelled for you? Any surprises?
How would you explain assessment to someone who doesn't know what it is?
For a more information, see

"Assessment Misconceptions".
Keep this in mind...
...as you start your assessment journey:
Quiz
When you're ready, follow the unit link below to take the quiz.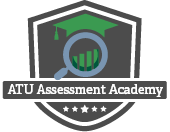 Return to Assessment Academy