Assessment: Getting Started
When you pass the quiz for this module, you will receive a professional development certificate. But before you take the quiz, review what you've learned.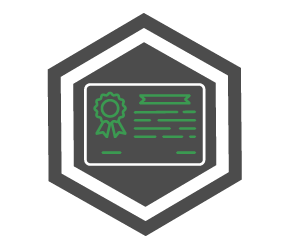 MODULE LEARNING OBJECTIVES
This training module will help you to:
Articulate the definition of assessment.
What terms come to mind now when you think of assessment?
Need help? Go back and review

"What is Assessment"
Identify the basic steps for an effective assessment plan.
Can you list the general steps of the assessment cycle and explain what happens in each step?
Check out, "The Assessment Cycle", for a refresher.
Debunk at least two assessment misconceptions.
What misconceptions about assessment have been dispelled for you? Any surprises?
How would you explain assessment to someone who doesn't know what it is?
For a more information, see

"Assessment Misconceptions".
Keep this in mind...
...as you start your assessment journey:
Start with the end in mind...
What result are you aiming for?
Without

clearly identifying

this, it will be easy to get lost in a maze of ideas and plans, and before you know it, you've collected useless data that doesn't measure your success.
Show your good work!
Assessment is the best way to

highlight

your program or department's success

and reenergize your efforts toward greater

achievements!
All good things are worth the effort...
Although

assessment

takes effort, your hard work will be rewarding!
Get the worksheet...
Ask for help!
University Assessment and Accreditation (UAA) is here to answer your questions, help you get started, and guide you through the assessment process.
Contact us at:

Dr. Christine Austin, Director UAA, at

caustin@atu.edu

or by phone at 479-880-4282.
Amanda Gardner, Assessment Specialist, by email at

agardner6@atu.edu or by phone at 479-880-4278.
Quiz
When you're ready, follow the unit link below to take the quiz.
UNITS
Assessment Basics
Quiz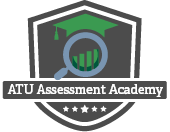 Return to Assessment Academy