National Survey of Student Engagement
At ATU, first-year and senior students are invited biennially to complete the National Survey of Student Engagement (NSSE), a survey that collects information about student participation in activities designed to enhance students' learning and personal growth.
The survey examines student involvement in six High-Impact Practices (HIPs) associated with learning, retention, and positive life-long impact:
service-learning
learning communities
research with faculty
internships or field experiences
study abroad
culminating senior experiences
Additionally, the NSSE examines four Student Engagement Indicators:
academic challenge
learning with peers
experiences with faculty
campus environment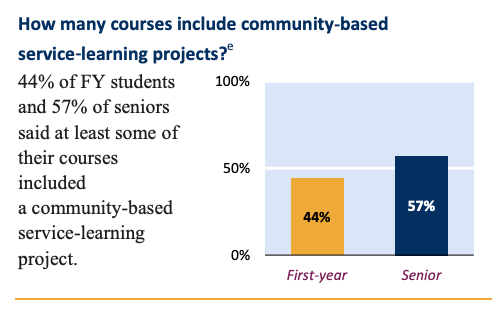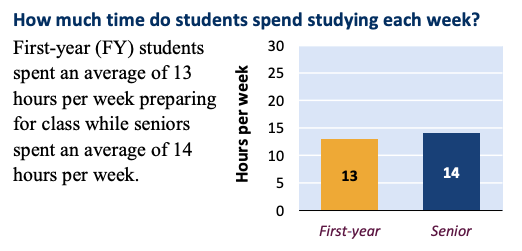 ATU has participated in the NSSE biennially since 2017. The Multi-year Report summarizes Student Engagement results and High-Impact Practices and provides detailed statistics. The "Pocket Guide to Choosing a College: NSSE 2021 Answers from Students" provides prospective students with insights into how they might learn and develop at ATU. The graph images above are from that report.
Learn more about the NSSE at https://nsse.indiana.edu/nsse/about-nsse/index.html