Welcome to Travel Services for Arkansas Tech University. We offer information on travel policies, procedures, and customer service to assist the university community in navigating the travel planning and reimbursement process. This includes business, educational, athletic, and international travel. Our goal is to assist faculty, staff, and students as we support the Tech mission of providing opportunities for progressive, intellectual development and civic engagement. We offer training opportunities online, in-person, and by audit travel documents.

Please note: Travel Services is not a travel agency, but is responsible for auditing submissions for compliance with State and University regulations and providing guidance and training to our campuses.
News & Announcements
WEX Fuel Cards available in the Purchasing Office. Click here for more information.
Current Newsletter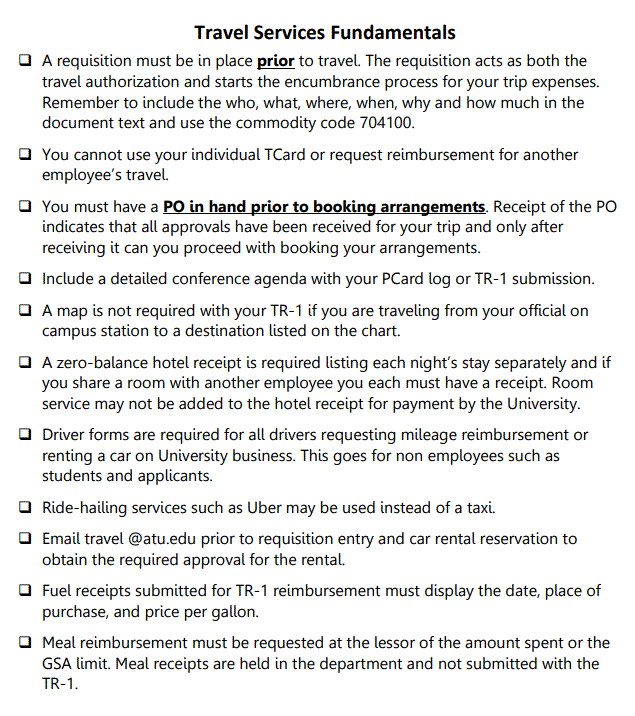 Are you a Non-State Employee or an Applicant traveler?

Visit our resources page for information about guidelines and the forms needed for your travel.
+
State of Arkansas Travel Regulations
requisition entry quick reference
TR-1 and Requisition Entry Tips
Travel Guidelines
Contact Travel Services