General Education
Teaching Resources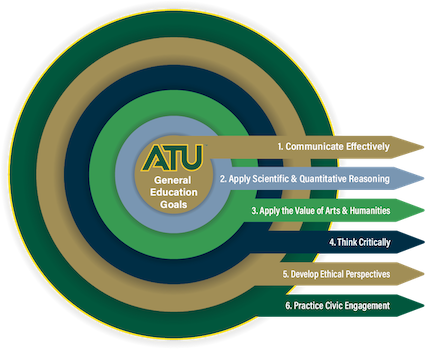 ETHICAL PERSPECTIVES
Teaching resources for Diversity, Equity, and Inclusion (coming soon)
Upcoming teaching workshops on Diversity, Equity, and Inclusion

(coming soon)
CIVIC ENGAGEMENT
ARTS AND HUMANITIES


Please use the form below to submit teaching resources for General Education.
To submit resource files
Please complete the form above, noting in the Submission space that you are emailing resource files.
Send an email with attachments to generaleducation@atu.edu. In the subject line, include which general education goal the resource(s) pertain to.
RETURN TO GENERAL EDUCATION HOME PAGE