International Student Stories
Become a Familiar Face!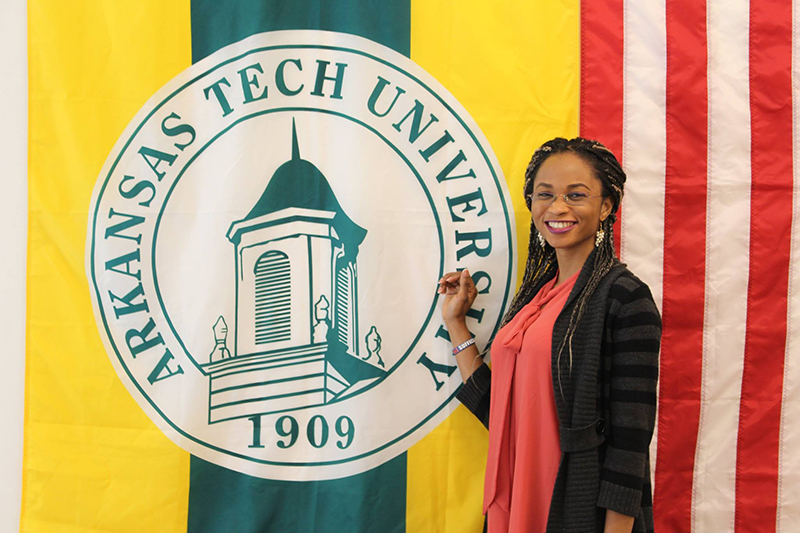 Chikamso Cynthia Esiaka (Nigeria)
Before I came to Arkansas Tech University, I thought I had my life figured out. I had my career plans, and I knew what I wanted to make out of time at Tech. But coming here and meeting all these opportunities (and challenges) has made me realize the endless possibilities that my life could become. Most importantly, I have gained the courage to not be afraid of constantly editing my life until it becomes the masterpiece that I want it to be. I can attain any desired height if I remain G – Goal-oriented, R – Resilient, I – Involved, and T – Tenacious (GRIT)!
Abdullah Masraa (Saudi Arabia)
Arkansas Tech University is my most favorite university. Tech is the most friendly and beautiful university. Before I came to America, a friend of mine recommended me to Tech. He told me that his family is from there and I can go there to enjoy life and to make friends. So here I am!!! Now when I say home, people ask me what you mean by home. Well, my second place to live now is Russellville. Russellville to me is everything. It is my home, my second home.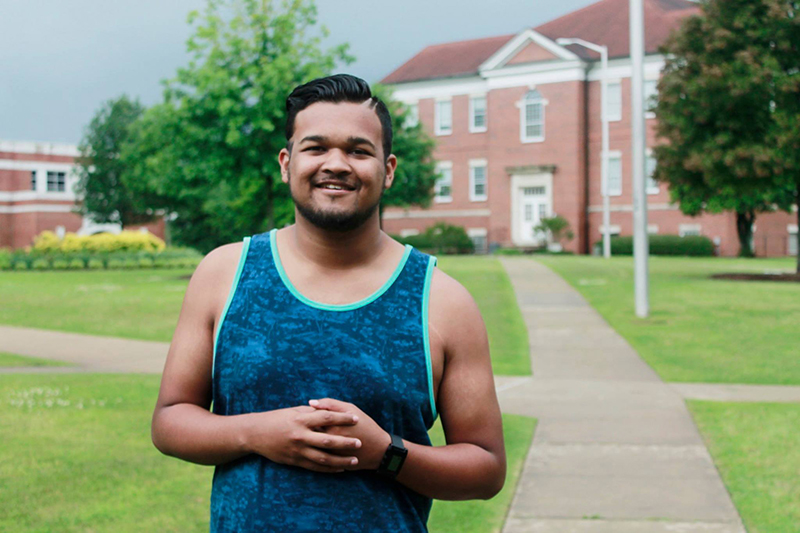 Tahmid Shantanu (Bangladesh)
I have been student at Arkansas Tech University for three years. My experience here has been one filled with great moments. Tech has inspired me to do better things and be a better person. As an international student, the IMSSO has been a great help during transition for my college life. I am greatly indebted to the organization. They help me understand the values of this university, how Tech is a Family and how all of us, students, faculty and staff, are all integral part of the family. I look forward to my last year here at Tech and hopefully the guidance I got from IMSSO as well as the University in general will help me in my future endeavors.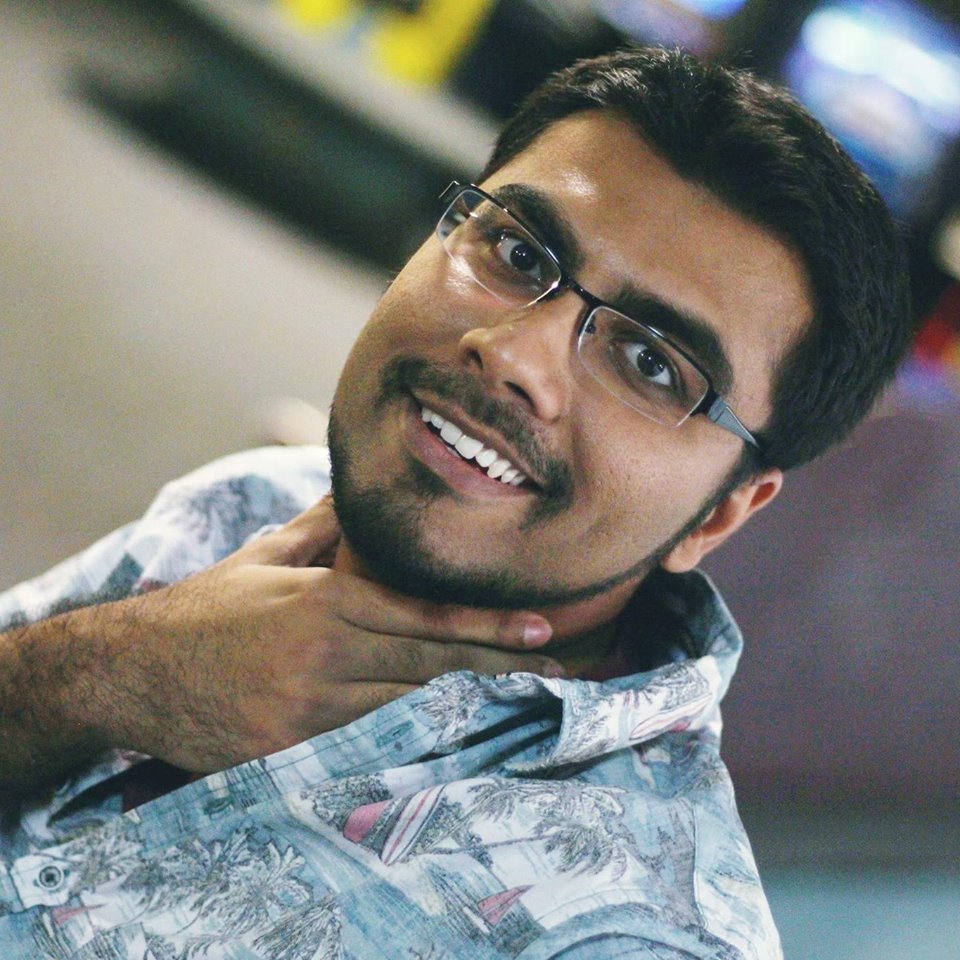 Akbar Rajani (India)
Akbar graduated with an undergraduate degree in electrical engineering in December of 2014. After completing Optional Practical Training in the field, he enrolled in the Master of Engineering in Electrical Engineering program with a graduate assistantship.
INTERNATIONAL STUDENT STORIES: AKBAR (VIDEO): https://www.youtube.com/watch?v=xFJhD7i0gwM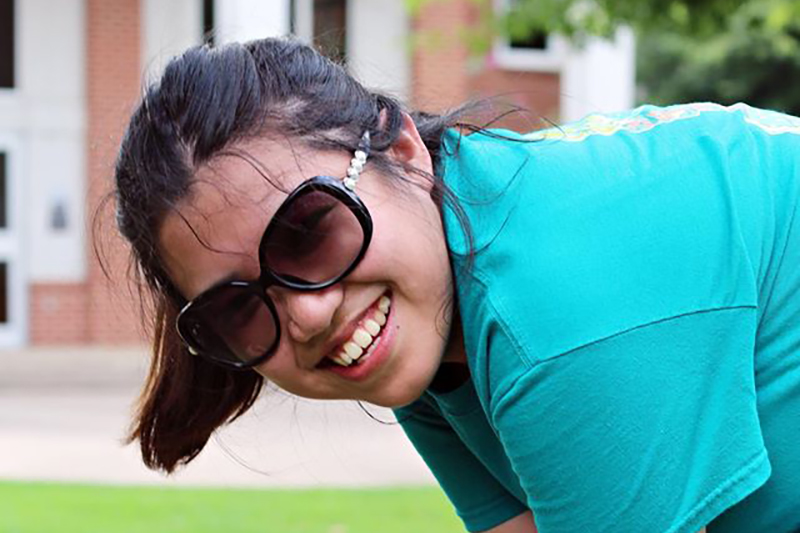 Xuelin Shao (China)
I am currently a graduate assistant at IMSSO. After working two years as an English teacher in China, I decided to go abroad to study. Arkansas Tech University is a great place. I love the campus environment and small class sizes. Tech is not a big university, but it provides a large amount of opportunities for the students to develop and explore their abilities and skills. I am currently study in College Student Personnel and I want to be a student affairs professional in the future.
INTERNATIONAL STUDENT STORIES: SHIRLEY (VIDEO): https://youtu.be/ug32R1aZiuE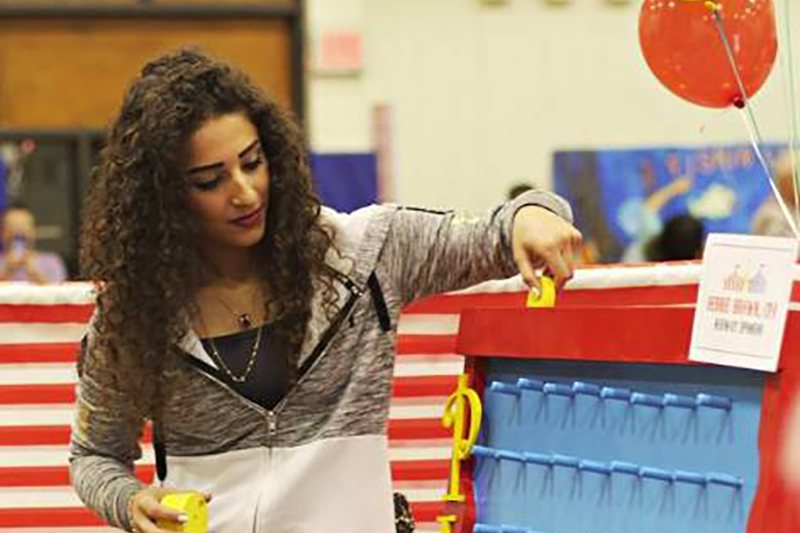 Norah Aledrees (Saudi Arabia)
Coming to Arkansas Tech was one of my most judicious decisions that I have ever made. Tech is like one big family, and I am thankful that I am part of it. As an international student, of course, I miss my home country. However, thanks to the IMSSO I push myself to join in a lot of their events. One of my favorite events is the Give Back which I get chances to help people in need. I realize that the best feeling of happiness is when you are happy because you make somebody else happy.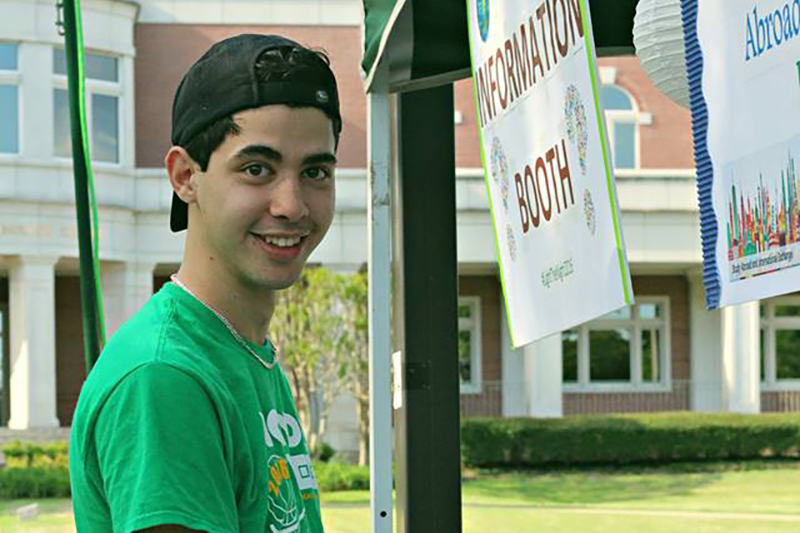 Khalil Oumimoun (Morocco)
Khalil grew up in Casablanca, Morocco and is in his third year at Tech as a Computer Science major. He is very involved on campus and participates in activities like student government, soccer, and the International Student Organization.
INTERNATIONAL STUDENT STORIES: KHALIL (VIDEO) https://youtu.be/nU2XB8iHevE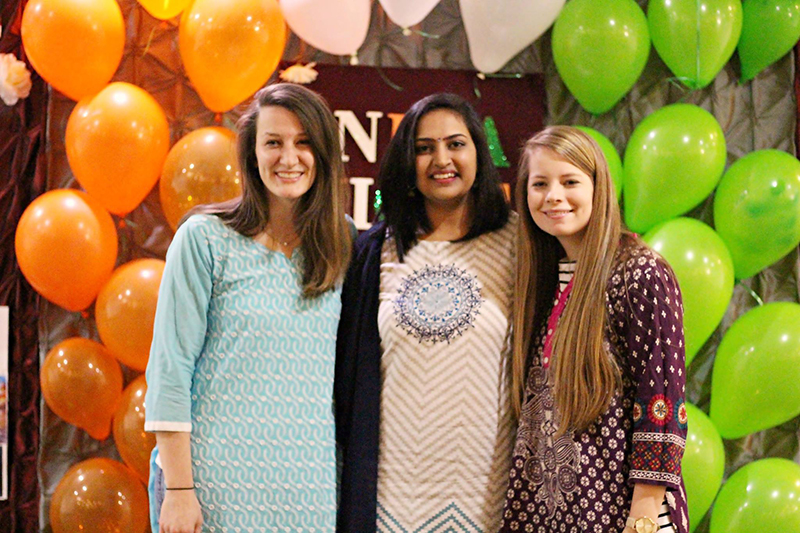 Grishma Khatri (India/Ghana)
Grishma, who comes from Ghana but is of Indian decent, is in her final year studying as an undergraduate and is a triple major in psychology, sociology, and criminal justice. She is also a student assistant in the International and Multicultural Student Services Office at Tech.
INTERNATIONAL STUDENT STORIES: GRISHMA (VIDEO): https://youtu.be/XAndNLApRBs