Construction Technology at the Arkansas Tech University Career Center is a two-year program that teaches important skills in residential and industrial constructions.
During the first year, students learn to operate measuring, cutting and joining equipment. The major project in the first year program is done in groups, and each group builds an 8 x 12 foot storage building.
Second year students build a three-bedroom house sold to the highest bidder to fund the materials for the next project.
The economic outlook for jobs in the construction industry is great. With the current population growth and projected growth in residential housing, many job opportunities exist for skilled construction workers. These jobs including carpenters, electricians, brick layers, plumbers, roofers and sheet-rock finishers, among others.
There are several apprenticeship programs available in the River Valley area for students to further their skill and knowledge. These apprenticeship programs include electricians, plumbers and millwrights. Some of the personal qualifications that lead a person to be well-suited for a career in the construction industry include being physically able to do the work, displaying manual dexterity, having the drive and enthusiasm to work and learn, being a motivated, self-starting individual and being able to work well with others.
Students who complete this program of study offered at the Career Center may receive a Certificate of Proficiency in facilities maintenance.
Learn more about the Air Conditioning and Refrigeration with a Facilities Management Option two-year program with Arkansas Tech Univeristy-Ozark Campus
Faculty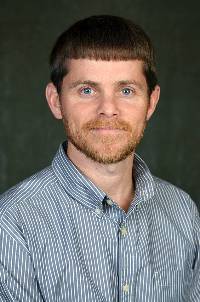 Cory Kendall
ckendall2@atu.edu