Air Conditioning and Refrigeration
Associate Degree | Ozark Campus | In-Person
The air conditioning and refrigeration industry offers a bright future for people who wish to prepare for entry into this profession. This field includes, sales, installation, maintenance, service and operation of equipment not only in residential settings, but also in commerce and industry. The need for air conditioning and refrigeration service technicians will continue to expand with the growth of computer applications into the industrial fields. This program also places emphasis on green technology initiatives and incorporates an emphasis on PV arrays and wind turbines.
Students pursuing the Associate of Applied Science degree will be better prepared to pursue positions that will lead to promotion and management positions in the facilities fields.
Hands-on Learning Opportunities
Internships

Students of the program work on equipment in a lab setting.
Skills You Will Learn
Conduct tests and inspections of product, services or processing to evaluate quality of performance

Determine cause of operation errors

Determine the kind of tools and equipment needed to do the job

How to watch gauges, dials or other indicators to make sure a machine is working properly

Install equipment, machines and wiring

Repair machines or systems

Understand written sentences and paragraphs in work related documents
About This Degree
TUITION
In-State: $129 | Out-of-State: $258
Students living in states bordering Arkansas receive in-state tuition.
Financial Aid is available for those who qualify. The Arkansas Tech University school code to use on the FAFSA is 001089.
CAREER OPTIONS
You could work as a(n):
Carpenter

Electrician

HVAC Technician

Plumber
Alumni of our program work at:
Bailey Electronic

IPI

Mooney Electric

Nabholz Construction
ACADEMIC INFORMATION
View the links below to better understand the courses, the course timeline, and who your faculty will be when you enroll as an ATU student.
Credentials that stack with this degree:
Associate of Applied Science in ACR-FAC

Bachelor of Applied Science

Bachelor of Professional Studies

Technical Certificate in Air Conditioning and Refrigeration
Point of Pride
Our students have had a 100% pass rate on OSHA-10 certification for the last 6 years.
IT'S TIME TO STEP UP
Find out how we will empower you to meet every challenge head-on.
Program Director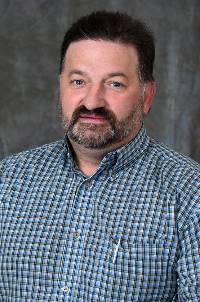 Kenneth Beeler
Program Chair
Air Conditioning and Refrigeration Bldg.
1700 Helberg Lane
Ozark, AR 72949
(479) 508-3333
kbeeler@atu.edu