BUSINESS &
COMMUNITY OUTREACH
The mission of the Business and Community Outreach department at Arkansas Tech University-Ozark Campus is to provide relevant customized and open enrollment industry training as well as community based educational and leadership initiatives. We seek to help Arkansas Tech University meet its mission to empower members of the community to achieve their goals and strive to better Arkansas, the region, and beyond through staying responsive to current needs.
Business and Industry Training
Customized:
ATU-Ozark specializes in providing customized industry training for your employees. We can utilize the expertise of our faculty or by sourcing third party training providers to meet your needs. Below are some of the customized trainings we have set up for employers in the past:
Leadership for Supervisors
Welding certification
Business communication skills
HVAC
Precision Maintenance
ISO
ACLS, PALS, BLS Instructor
Crane and Mobile Crane Training
NFPA 70E Electrical Safety
Steam Systems
Technical Math

ICD-10
Painting for Industrial Applications
Hydraulics
Procurement
Rigging
Efficiency Principles in Manufacturing
Lean
HVAC and Refrigeration
Gauge Calibration
Computer Applications
Certified Nursing Assistant
Open Enrollment - Green Bay Packaging Morrilton Training Site
ATU-Ozark has a one of a kind partnership with Green Bay Packaging in Morrilton, AR to offer a full line of non-credit electrical and mechanical courses to your employees. Over 40 companies send their workforce to be trained at the Morrilton Training Site and registration is low cost and convenient.
Courses meet one day a week for 5 weeks. Currently, registration is only open to employers.
Please click on the links below for the 2017 schedule of courses:

ELECTRICAL AND INSTRUMENTATION COURSE SCHEDULE 2021
Mechanical Course Schedule 2021
Electrical course offerings in Morrilton include:

Programmable Logic Controllers (PLC) – Level 1 and 2
Basic Electricity and Electronics for Industrial Applications
Electrical Troubleshooting
Batteries and DC Circuits for Industrial Applications
Transformers and AC Circuits for Industrial Applications
Reading Technical Diagrams
Electrical Measuring Instruments

Mechanical course offerings in Morrilton include:

Bearings and Lubrication for Industrial Applications
Maintenance of Mechanical Drives
Precision and Laser Alignment
Introduction to Hydraulics and Hydraulic Equipment
Hydraulic Systems Maintenance
Pneumatic Systems Maintenance
Pump Systems for Industrial Applications
Introduction to Blueprint Reading
To register your workers or for a tour of the facility please call or email Justin Smith at jsmith30@atu.edu, (479)508-3348, or Alina House at ahouse6@atu.edu, (479)508.6504.
Community Outreach
Arkansas Tech University-Ozark is proud to be a partner in several Arkansas communities through outreach and support. We strive to advance the mission of the institution in the communities we serve by working to identify potential community and educational partners, by attending community meetings, and events. We build lasting and reciprocal relationships at groups which include chamber of commerce, government agencies, educational entites, professional groups and associations. Our presence is noted through membership in the following communities:
Alma Area Chamber of Commerce
Altus Area Chamber of Commerce
Booneville Development Corporation
Charleston Chamber of Commerce
Clarksville Chamber of Commerce
Fort Smith Regional Chamber of Commerce
Ozark Area Chamber of Commerce
Paris Area Chamber of Commerce
Russellville Chamber of Commerce
Van Buren Chamber of Commerce
Leadership Franklin County
Leadership Franklin County is an organization housed at Arkansas Tech University-Ozark Campus that develops current and emerging leaders to work together to serve the good of Franklin County and the surrounding area. To learn more or to apply for the next class, please click on the link above or contact Laura Rudolph at (479)508-3315 or lrudolph@atu.edu.

The ten-month leadership development program is an experiential curriculum, during which class participants:
Learn about themselves;
Explore the history and culture of Franklin County;
Identify and examine important issues that are relevant to the community and become active agents of positive change;
Meet a network of diverse people who are interested in making a difference;
Practice team building through work in small groups to achieve common goals.
Pre-College Programs
Arkansas Tech-Ozark's Pre-College program offers exciting course and campus activities to students Pre-K through high school in an effort to promote the arts, technical learning and higher education.
ACT Test Prep
Baby Steps to the Ozark Campus
FFA Day/Prep Contest
Contact Us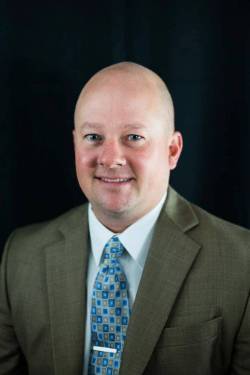 Justin Smith
Chief Business and Community Outreach Officer
Technology and Academic Support
1700 Helberg Lane, Room 121
Ozark, AR 72949
(479) 508-3348
jsmith30@atu.edu
Laura Rudolph
Director of Community Outreach
Public Relations & Leadership Frankin County
1700 Helberg Lane, Room 114
Ozark, AR 72949
(479) 508-3315