A MESSAGE FROM THE DEAN: DR. LINDA BEAN
Congratulations on making Arkansas Tech University College of Education your "Choice" to complete your degree. Whether you are in a Teacher Education, College Student Personnel, or Wellness Science program, you have started a pathway toward success. We are dedicated and prepared to assist you in becoming successful in your career path that will make an impact on your life as well as others.
Teachers are prepared in the department of Curriculum and Instruction through a traditional, bachelor's degree for teacher education. Two non-traditional options for teacher preparation through a Master of Arts in Teaching and a Master of Education in Teaching, Learning and Leadership are offered through the COE. Leadership preparation is available for the principal, school counselor, curriculum administrator, and superintendent through advanced degrees at the COE's Center for Leadership and Learning. The College Student Personnel program of the COE provides preparation for leadership roles in higher education.
The COE Health and Physical Education Program offers a Health and Wellness program and a master's degree in Strength and Conditioning adding diversity in offerings. In addition, TECH FIT as a part of the COE offers programs to improve your fitness and health.
These program offerings are supported by a highly qualified faculty representing expertise in early childhood, middle level education, content specific expertise, and leadership expertise. Faculty information is available on this website. Our faculty is current in research agendas and active in national and state agendas for education. When you chose Arkansas Tech University's COE, you are choosing an active and engaging environment to prepare yourself to lead students and schools to high performance.
You are encouraged to be involved on campus through the student organizations offered through the College of Education and the many other areas of interest available to you. The more involved you are the better leadership skills and networking you are able to utilize when seeking your first career position.
The College of Education contains a variety of experts and experience from which you can seek advice. Each person desires to share their knowledge and advice with you. Our goal is to assist you in becoming a successful educator and leader. We look forward to working with you as students, leaders, partners, and alumni now and in the future. Many of you will be working with one of our teacher/leader interns in your schools.

This circle of learning and leadership is important to the success of our college and our future teachers and leaders. You are a part of this circle of learning and leadership.
Become a part of our Social Media community connecting with the COE through FB, Twitter, and Instagram. Let's spread the message and excitement about our college.
Please allow me to assist you this Academic Year and in your future.
Dr. Linda Bean
Dean, ATU College of Education and Professor of Business
Phone: (479) 964-3217
Email: lbean@atu.edu


A Message from the Associate Dean:
Dr. Tim Carter
Welcome to the College of Education and to Arkansas Tech University. The faculty and staff in the College of Education are excited that you have chosen to pursue a career that effects every other career in our society.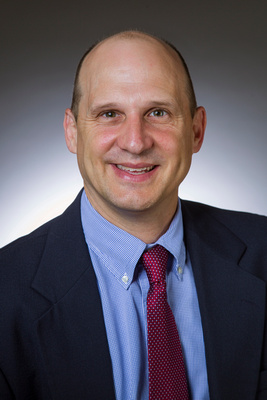 To help you meet this goal, the College of Education offers various programs of study, endorsements, minors, and certificates. Through this variety of preparation options and based on student interests, we prepare our candidates for a variety of preschool programs, school districts, universities, wellness and fitness environments, and other education-related fields.
We emphasize student-centered instructional approaches, live and virtual field experiences at various levels, and innovative technologies and approaches to student learning. We desire to see you successful in your chosen career, and we strive to offer an environment to help you meet your goals as a leader and educator.
Again, welcome to Arkansas Tech and to the College of Education. We look forward to assisting you in your pursuit of becoming a strong professional in your chosen career.
Dr. Tim Carter
Interim Associate Dean, ATU College of Education and Professor of Curriculum and Instruction
Phone: (479) 968-0420
Email: tcarter@atu.edu