Emergency Medical Services Technician
LEARNING, NETWORKING, AND CAREER OPPORTUNITIES
This program is utilizing a flipped classroom model where students will follow a prescribed outline at home that will prepare them for classroom scenarios and activities.
This program is designed to meet the educational and training needs of those individuals who wish to gain Arkansas Department of Health Licensure and National Registry of EMT's Certification as a Paramedic.
Career opportunities exist with air and ground emergency medical services, fire departments, medical centers and industry. Among other characteristics, a Paramedic should possess dignity, empathy and tolerance. Under the direction of a physician, the student will be presented with material to aid them in: assessment of the pre-hospital needs of the acutely ill or injured patient, triage, basic as well as advanced life support, communication skills and maintaining the level of care as the patient is transported to a healthcare facility.
Students must apply to and be admitted into the technical phase of the Paramedic program before taking any of the paramedic program courses. Students must be currently licensed with the Arkansas Department of Health Division of EMS as an EMT or have taken, and passed with a grade of "C" or better, an Emergency Medical Technician course within the last one year and be eligible to take the state exam prior to being admitted into the program.
Hands-on Learning Opportunities
Assessment and documentation on specific age and diverse complaint-based patients while in the clinical area. Patient documentation will be placed and maintained in an online database.

Lab performance of basic and advanced prehospital airway management techniques, skill practice, scenario development and high fidelity simulations.

Participate in team performance of basic and advanced patient skills in the clinical setting.

perform patient procedures under the guidance of a professional health care preceptor with expertise in the patient care area while also observing all care.

Supervised clinical experiences in several different areas of care including the emergency department, operating room, and for various ambulance services.
Skills You Will Learn
Cardiopulmonary resuscitation, extrication, initial patient assessment and triage, stabilization and transport of any emergency, to include routine transport of non-emergent patients to allied health care facilities.

Critical thinking and clinical decision making, airway management and assessment of respiratory and neurology patients

Knowledge of human anatomy and physiology, and ethics with the pharmacological use of medications, pharmacokinetics, fluids, and electrolytes

Pathophysiology, assessment and management of various patient conditions.
Students living in states bordering Arkansas receive in-state tuition.
Financial Aid is available for those who qualify. The Arkansas Tech University school code to use on the FAFSA is 001089.

The AR Futures grant could cover your expenses for this credential. Check credential eligibility.

Calculate Tuition
You could work as a(n):
Emergency Medical Technician


Paramedic
Alumni of our program work at:
Fort Smith EMS

Logan County EMS

Pope County EMS

Southwest EMS
View the links below to better understand the courses, the course timeline, and who your faculty will be when you enroll as an ATU student.
Credentials that stack with this degree:
Bachelor of Applied Science

Bachelor of Professional Studies

Bachelor of Science in Emergency Management
POINT OF PRIDE
This program had an 88% licensure pass rate in 2019.
IT'S TIME TO STEP UP
Find out how we will empower you to meet every challenge head-on.
ADDITIONAL PROGRAM INFORMATION
OCTOBER 1: PN AND EMTP APPLICATION DEADLINE
Application Packet- Paper (instructions, application, and forms to be mailed in or submitted to the office in person)
Online Application Form (please read instructions linked below first)
ACCREDITATION
The Paramedic/EMS Program at Arkansas Tech University-Ozark Campus is accredited by the Committee on Accreditation of Allied Health Educational Programs (www.caahep.org) upon the recommendation of the Committee on Accreditation of Educational Programs for the Emergency Medical Services Professions (CoAEMSP).
Commission on Accreditation of Allied Health Education Programs
9355 - 113th St. N, #7709
Seminole, FL 33775
727-210-2350
www.caahep.org
To contact CoAEMSP:
8301 Lakeview Parkway, Suite 111-312
Rowlett, TX 75088
214-703-8445
Fax: 214-703-8992
www.coaemsp.org
CONTACT
(479) 508-8500 ext. 6503
alliedhealth@atu.edu
GRADUATION RATE


2013: 64%
2014: 70%
2015: 0%
2016: 66%
2017: 100%
2018: 100%
2019: 100%
LICENSURE EXAM PASS RATE


2013: 86%
2014: 86%
2015: N/A
2016: 100%
2017: 83%
2018: 83% *
2019: 88%
LICENSED GRADUATE EMPLOYMENT RATE
2013: 100%
2014: 100%
2015: N/A
2016: 100%
2017: 83%
2018: 83% *
2019: 88%
Program Faculty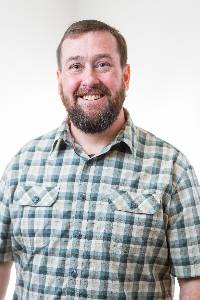 Todd Birkhead
Program Chair
Health Sciences and Wellness
1700 Helberg Lane
Ozark, AR 72949
(479) 508-8500 ext. 6103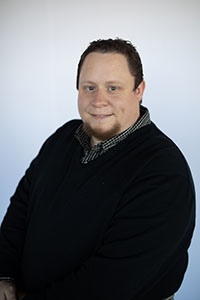 Mark Maxwell
Clinical Coordinator
Health Sciences and Wellness
1700 Helberg Lane
Ozark, AR 72949
(479) 508-8500 ext. 6104