Cosmetology
Technical Certificate | Ozark Campus | In-Person
Cosmetology involves the science of improving beauty through the care and treatment of skin, hair and nails. Students in the cosmetology program learn all aspects of hair, nail and skin care. In addition to technical skills, students learn hands-on by participating in clinical experiences.
Hands-on Learning Opportunities
Laboratory Experiences

Student salon is open to the public for services
Skills You Will Learn
Facials, skin care and make-up application.

Hair coloring, hair styling, coloring and perming.

Manicures and pedicures
About This Degree
TUITION
In-State: $129 per credit hour
Out-of-State: $258 per credit hour
Students living in states bordering Arkansas receive in-state tuition.
Financial Aid is available for those who qualify. The Arkansas Tech University school code to use on the FAFSA is 001089.

The AR Futures grant could cover your expenses for this credential. Check credential eligibility.
CAREER OPTIONS
You could work as a(n):
Cosmetologist in Salons

Skin specialist in a Spa

Nail technician in a Nail Salon.

Selling products and introducing new techniques to Stylists.
Alumni of our program work at:
J.C. Penney Salons

Matrix

Regis Hair Salons

Smart Styles

Super Cuts
ACADEMIC INFORMATION
View the links below to better understand the courses, the course timeline, and who your faculty will be when you enroll as an ATU student.
Credentials that stack with this degree:
Associate degree in cosmetic science
Point of Pride
Our Cosmetology students have had a 100% pass rate on the State board practical exam.
IT'S TIME TO STEP UP
Find out how we will empower you to meet every challenge head-on.
PROGRAM DIRECTOR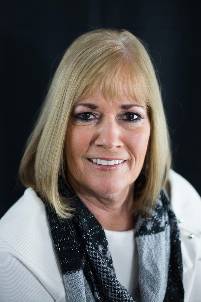 Julie Auterson
Program Chair

Technology and Academic Support Building
1700 Helberg Lane
Ozark, AR 72949
(479) 508-2320
jauterson1@atu.edu
ADDITIONAL PROGRAM INFORMATION
This program is designed to prepare students for professional licensing in the cosmetology field. Students are taught the basic techniques of hair care, chemical relaxing, professional ethics, sanitation, manicuring, facials, salon management, and rules and regulations as designated by the state.
QUALIFICATIONS
The Arkansas State Health Department Cosmetology Division requires an individual to successfully complete 1500 clock hours in order to qualify for the state cosmetology licensing examination. In addition to admission requirements for this program, a student must submit a copy of their Social Security number, driver's license, and copy of high school transcript or proof of GED for a temporary training permit.
Students who are pursuing a program of study where admission is limited (Cosmetology, Occupational Therapy Assistant, Physical Therapist Assistant, Practical Nursing and Registered Nursing), will be assigned a major of Associate of General Studies until admitted into their selected program.