Human Services
Associate Degree | Ozark Campus | In-Person
Human services assistants are involved in providing direct and indirect services in public and private agencies by assisting individuals, families and groups to meet human needs. Human needs may be social, emotional, behavioral, environmental, and vocational or health related. These services generally require interaction with clients and are of a helping nature."
Graduates of this program will be trained to work in a variety of support service settings, such as senior citizen centers, correctional facilities, nursing homes, rehabilitation programs, childcare development centers, departments of human services and non-profit agencies specializing in these services. The graduate will be trained to provide generic therapeutic, supportive and preventive services for people with emotional, developmental, social or physical problems in a variety of social or human service settings. These individuals will also be equipped to match clients with the appropriate services, advocate for clients, and provide administrative support to agencies.
Hands-on Learning Opportunities
Students have progressive hands-on training through class demonstrations, volunteer work and internship.
Skills You Will Learn
Students learn effective interviewing skills, connecting clients to appropriate resources, introductory counseling and problem solving, and cultural awareness.
About This Degree
TUITION
In-State: $129 per credit hour
Out-of-State: $258 per credit hour
Students living in states bordering Arkansas receive in-state tuition.
Financial Aid is available for those who qualify. The Arkansas Tech University school code to use on the FAFSA is 001089.

The AR Futures grant could cover your expenses for this credential. Check credential eligibility.
CAREER OPTIONS
You could work as a(n):
Case management worker

Child life specialist

Behavioral Management aide
Alumni of our program work at:
Franklin County Juvenile Office

Franklin County District Judge's office

River Valley Child Advocacy Center

Johnson County DHS
ACADEMIC INFORMATION
View the links below to better understand the courses, the course timeline, and who your faculty will be when you enroll as an ATU student.
Credentials that stack with this degree:
Bachelor of Applied Science

Bachelor of Professional Studies
Point of Pride
ATU Ozark Human Services is nationally accredited by the Council for Standards in Human Services Education.
IT'S TIME TO STEP UP
Find out how we will empower you to meet every challenge head-on.
More information Business Technology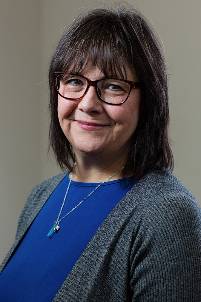 Lynn Washington
Program Chair
Technology and Academic Support Building, Room 146
1700 Helberg Lane
Ozark, AR 72949
(479) 508-3319
lwashington@atu.edu
DEGREE PROGRAMS THAT SUPPORT THE PROPOSED PROGRAM ARE:
Health Information Technology
Physical Therapist Assistant
Occupational Therapy Assistant
Practical Nursing
Paramedic/Emergency Medical Services
General Education
Arkansas Tech University's Rehabilitation Sciences
NEED FOR THE PROGRAM
Health care providers and social services agencies are placing an increased emphasis on their search of employees holding degrees in human services. According to the Long Term Occupational Employment projections job opportunities for human services assistants are expected to increase by 23 percent through 2018 in Arkansas. One-hundred and seventy-four annual openings in Arkansas due to growth, and replacement are expected each year through 2018. The annual mean salary for human services assistants currently is $23,320.
Currently more than half of the professionals employed in the human services field work in the health care and social-assistance industries. Of those in this occupation more than one -third worked in state and local government, primarily in welfare agencies and in agencies offering aid to mentally and physically challenged individuals.
PROGRAM ADMISSION REQUIREMENTS
The following is required for admission to the proposed Associate of Applied Science in Human Services:
Application for Admission to the University (if not already enrolled at Arkansas Tech-Ozark)
Official High School Transcript with 2.0 or better GPA or GED
Official transcripts from other colleges attended
Test scores from ACT or COMPASS (no more than 5 years old)
Minimum of 15 ACT or COMPASS equivalent (no more than 5 years old)
PLACEMENT SCORES
The following scores will be used for placement in English, Math, and, if required, Reading, courses:
ACT COMPASS COURSE19 ACT English (75 Writing) ENGL 1013 19 ACT Reading (82 Reading) READ 0103 19 ACT Mathematics (41 Algebra) MATH 1113
Learning Outcomes and Assessment Procedures