General Studies
Associate Degree | Ozark Campus | In-Person or Blended
The Associate of General Studies (AGS) degree provides students the flexibility to create a customized program of study designed to fulfill a unique career goal which is not available through any single Technical Certificate or Associate of Applied Science degree currently offered at Arkansas Tech University-Ozark Campus.
Students may utilize multiple disciplinary training options in a variety of technical fields. Certificate programs currently without a degree option and students who are taking industry-requested specialized courses tailored to employer needs may utilize this pathway to a degree. Because this degree focus is broad, students are able to remain engaged in their coursework, which often leads them to continue to pursue the higher degree of their choice.
Hands-on Learning Opportunities
Clinicals

Course laboratories

Internships
Skills You Will Learn
Critical thinking

String communication skills

A broad base of knowledge in a number of interesting subjects

Literacy and math skills
About This Degree
TUITION
Students living in states bordering Arkansas receive in-state tuition.
Financial Aid is available for those who qualify. The Arkansas Tech University school code to use on the FAFSA is 001089.

The AR Futures grant could cover your expenses for this credential. Check credential eligibility.

Calculate Tuition
CAREER OPTIONS
You could work as a(n):
Alumni of our program work at:
Arkansas Tech University-Ozark Campus

Arkansas Valley Electric Cooperative

Southwest EMS

Visiting Angels
ACADEMIC INFORMATION
View the links below to better understand the courses, the course timeline, and who your faculty will be when you enroll as an ATU student.
Credentials that stack with this degree:
Bachelor of Applied Science

Bachelor of Organizational Leadership

Bachelor of Professional Studies
Point of Pride
The AGS degree supports prior learning (apprenticeship, earned industry credentials, training from a non-accredited institution) that a student may bring to transition into a college degree path.
IT'S TIME TO STEP UP
Find out how we will empower you to meet every challenge head-on.
General Education Faculty

Dr. Randall Colvin
Instructor
Allied Health Building
1700 Helberg Lane
Ozark, AR 72949
(479) 508-8500 ext. 6660
rcolvin@atu.edu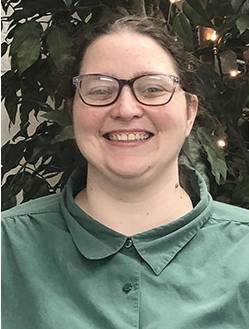 Shelley Koone
Instructor
Allied Health Building
1700 Helberg Lane
Ozark, AR 72949
(479) 508-8500 ext. 6656
skoone@atu.edu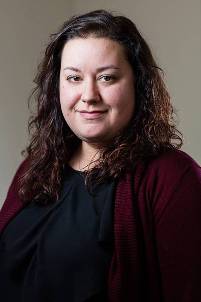 Katy Dodd
Instructor
Technology and Academic Support Building
1700 Helberg Lane
Ozark, AR 72949
(479) 508-8500 ext. 6630
kdodd@atu.edu

Landon Growns
Instructor
Allied Health Building
1700 Helberg Lane
Ozark, AR 72949
(479) 508-8500 ext. 6655
lgrowns@atu.edu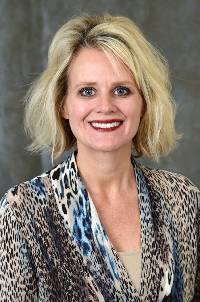 Gwen Faulkenberry
Instructor
Technology and Academic Support Building
1700 Helberg Lane
Ozark, AR 72949
(479) 508-8500 ext. 6632
gfaulkenberry@atu.edu