ADULT &
CONTINUING EDUCATION
The Arkansas Tech University-Ozark Campus Adult Education program is committed to motivating and encouraging our students to continue their education and to function as a competent member of society. This program is designed to meet the needs of the adult learner who does not possess a high school diploma or would like to improve basic skills in computer, math, English or literacy. Adult Education is fully approved and funded by Arkansas Career Education and the Adult Education Section, and is a FREE service to the community.
Message from Regina Olson, program director:
Our centers are committed to providing you free, flexible, individualized instruction to meet your educational needs. The program is devised in such a way that you can enter and exit at any time throughout the year. We encourage you to stop by, email or call any of our centers listed below to get started on your future today!
Program Options
Adult Education is available to those students who require the Arkansas High School Diploma or who require training or retraining for employment.
Basic Skills Enhancement provides a review of academic areas for the high school graduate in need of upgrading skills to enter higher education, military, or the workforce.
English as a Second Language (ESL) allows adults to learn to speak, read, and write English as their second language.
Integrated Education and Training allows adults to earn national certifications while building basic skills to prepare them for a particular career pathway. Certifications include CNA, Microsoft User Specialist Certifications, pre-apprenticeship
WAGE classes provide work readiness skills and training in areas such as employability, customer service, bank teller, office technology and industrial certifications.
Workplace classes may be arranged with local businesses or industries to upgrade employees' basic skills needed on the job.
Contact (479) 667-3520 for more information.
Contact Information by Location
Faculty & Staff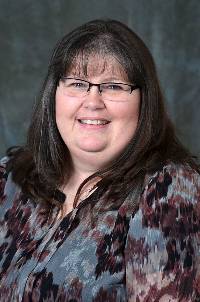 Regina Olson
Director
Adult and Continuing Education
1700 Helberg Lane
Ozark, AR 72949
(479) 667-3520
Sherry Hesson
Instructor
Adult and Continuing Education
1700 Helberg Lane
Ozark, AR 72949
(479) 667-3520
Christy McCollough
Instructor
Adult and Continuing Education
2932 AR-10 E
Booneville, AR 72927
(479) 675-4326
Emily Marrow
Instructor
Adult and Continuing Education
1700 Helberg Lane
Ozark, AR 72949
(479) 754-2620
Jessica Brown
Instructor
Adult and Continuing Education
1700 Helberg Lane
Ozark, AR 72949
(479) 667-3520
Jessica Pipkins
Instructor
Adult and Continuing Education
18 Sherwood Plaza
Clarksville, AR 72830
(479) 754-2620
Carla White
Project/Program Specialist
Johnson County Adult Education
18 Sherwood Plaza
Clarksville, AR 72830
(479) 754-2620
Mitchell Hook
Project/Program Specialists
Logan County Adult Education
602 N. 10th Street, Room A7
Paris, AR 72855
(844) 963-3243