Health and Wellness Center
The Arkansas Tech University Health and Wellness Center provides a wide range of health services, educational programming, consultation, and referral services that meet the particular needs of our students. Our staff is committed to the concepts of wellness and prevention and to providing quality treatment.
Location
Doc Bryan Student Services Center Suite 119
Summer Hours:
Monday - Thursday 8:00 am to 5:30 pm, Friday 8:00 am to 12:00 pm

Phone: (479) 968-0329
Fax: (479) 967-6610
COVID-19 UPDATE:
Health Services will remain available during this time of virtual instruction via telehealth. If you have any health concerns or are interested in scheduling a telehealth appointment, please call the Health and Wellness Center at 479-968-0329. If you have been tested for COVID-19 or receive a positive diagnosis of COVID-19 please report this to the Health and Wellness Center at 479-968-0329 or hwc@atu.edu so that we may support you. Information on how to cope with stress during this time is available.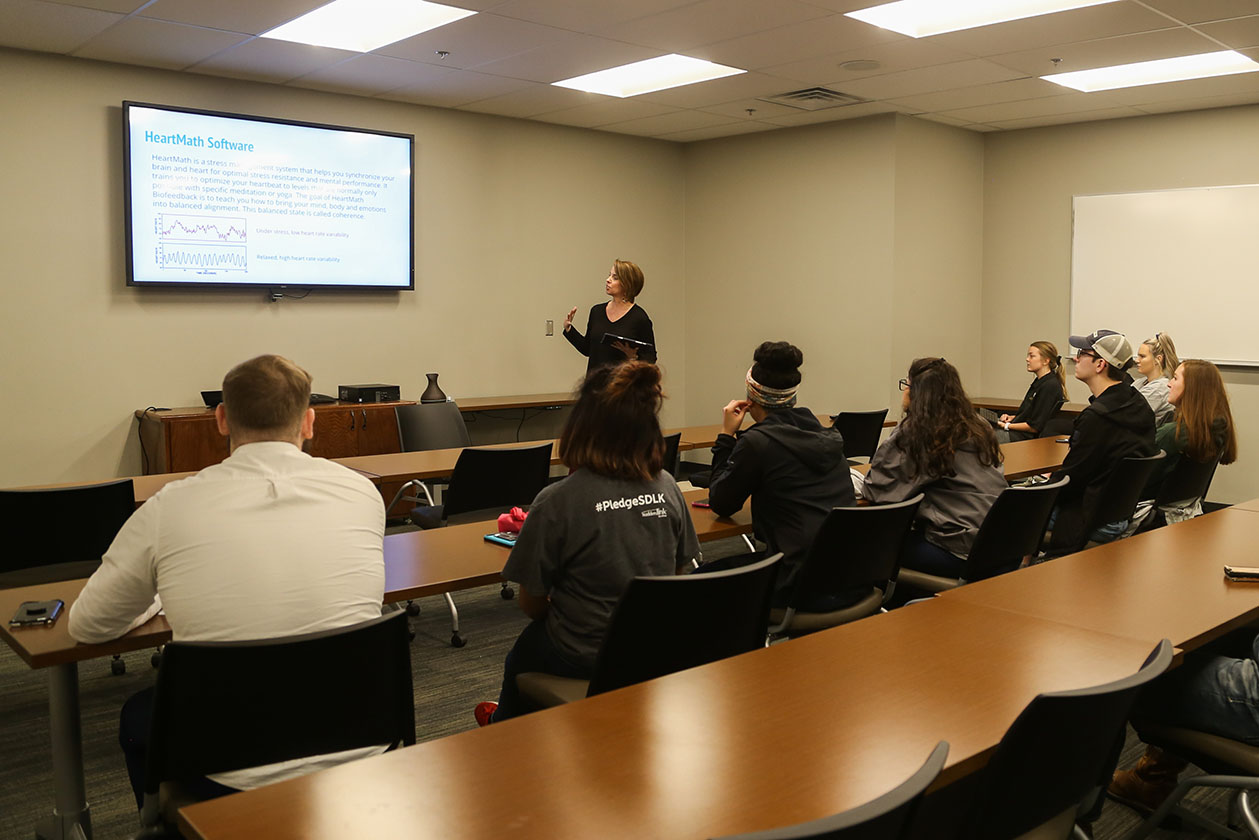 HEALTH SERVICES
The Health Center at ATU offers a wide variety of health services. Our staff is dedicated to providing students with health services that enhance their overall well-being and academic success.



COUNSELING SERVICES
The Counseling Center at ATU is dedicated to every student's well being. We strive to ensure that every student is getting the most out of their college experience. You will likely find that college can be stressful and that finding a balance between academic and personal demands will be difficult. As part of the Tech family, your well-being is our priority.
Your years at Tech are an ideal time to establish healthy behaviors that could have a positive impact on the rest of your life. We encourage you to visit the health center not only when you are unwell, but also when you have questions or concerns about any health and wellness issue.
If there are no available appointments please call 479-968-0329 or stop by Doc Bryan 119.
If there is an emergency, please call 911.
---
No Show Policy
If you are unable to keep your appointment, please call the clinic to cancel or reschedule. If you miss your appointment and did not call to cancel the appointment, a $20.00 no show charge will be added to your student account. We will allow one free pass on a missed appointment per academic year without a fee.