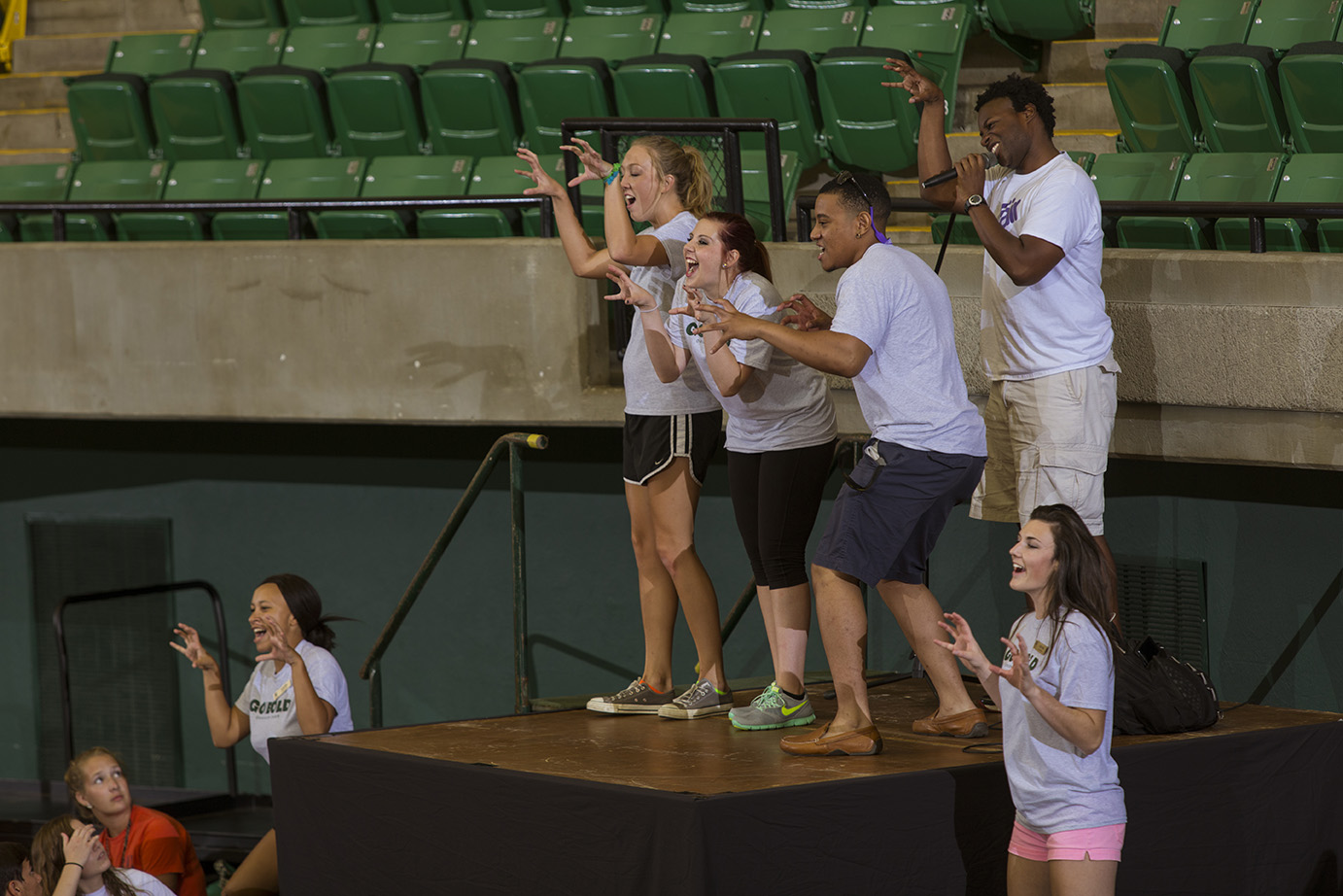 Start your college career with

GO BOLD New Student Orientation
On Monday, August 21, orientation begins on our campus. New Student Orientation, designed for incoming freshman, and Transfer Student Orientation, for students arriving to Tech after obtaining academic credit at another college, are programs designed to help you transition into Arkansas Tech University and outline the university's academic, social, and developmental expectations and available resources and opportunities.
Meet other new students and become familiar with the University in an informative and fun, two-day orientation program on Monday, August 21, and Tuesday, August 22.
New Students
New students will learn about resources on campus and have an opportunity to meet your B2E mentor. Experienced, upper class Orientation Leaders will facilitate small groups through sessions in the areas of Campus Resources, Classroom Expectations, University Policies & Handbook Review, Student Involvement, and Technology Review.
Additionally, students will attend their Academic College Meeting to learn about their specific area of study and begin meeting their faculty members. New Student Orientation is highlighted by the induction of the Class of 2021 at Freshman Convocation, a unique ceremony led by our president, Dr. Robin E. Bowen.
Transfer Students
Transfer students will gain the necessary information and resources needed to be successful at Arkansas Tech. University staff will lead session in the areas of Campus Resources, Student Involvement, Technology Review, and University Policies & Handbook Review. Transfer students will also attend Academic College Meetings to learn about their program of study and interact with faculty and staff in the department.
Welcome Week
Orientation programs coincide with Welcome Week, which starts Saturday, August 19, and goes through Saturday, August 26. Welcome Week consists of numerous involvement opportunities for the entire university community designed to celebrate the arrival of new students to Arkansas Tech and welcome back our returning students.