A WONDER BOY LEGEND RETURNS
Jerry was adopted as campus ambassador by proclamation of the Arkansas Tech Student Government Association during its meeting at the Doc Bryan Student Services Center on Wednesday, Oct. 23, 2013. Jerry was a daily part of life at Arkansas Tech in the mid-1930s. He was owned by William O. Young, who served as business manager for Arkansas Tech from 1917-42 and acted as interim president of the college from 1923-25; and his son, Robert A. Young Sr., who grew up to serve as purchasing agent, business manager, vice president for business affairs and vice president for administration for Arkansas Tech from 1941-84 and as interim president in 1972.
---

Jerry's past
Jerry spent much of his time on campus at the armory (now known as the Stroupe Building) with National Guard Battery F. The students and guardsmen there adopted Jerry as if he was their own.
Reports from an Arka Tech student newspaper article of the era say that Jerry exhibited "determination" and that his only bad habit seemed to be a fondness for chewing on shoes.
The Feb. 26, 1936, article went on to state that Jerry was "always present at anything of importance at the armory," which was a social center of campus at that time and the site of Arkansas Tech home basketball games. When Jerry passed away in late 1937, the headline in the Arka Tech proclaimed "Campus Loses Mascot in Passing of Jerry."
Now, Jerry is back.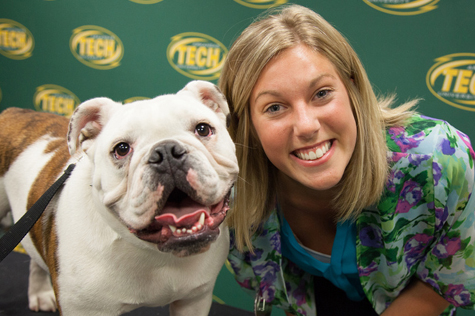 ---

Jerry now
Jerry represents an admirable characteristic that has defined Arkansas Tech for more than 100 years --- persistence. Jerry's never-say-die attitude is reflected in the way Arkansas Tech has persevered through tough times. Jerry's spirit lives inside the Tech students who overcome every obstacle to realize the life-changing benefits of a college education. Jerry's competitive drive is exemplified by the efforts of Wonder Boys and Golden Suns student-athletes on the fields and courts of play.
The intercollegiate athletics teams at Arkansas Tech will continue to be known by their historically significant nicknames --- Wonder Boys and Golden Suns.
Jerry says Fight On!
---
guidelines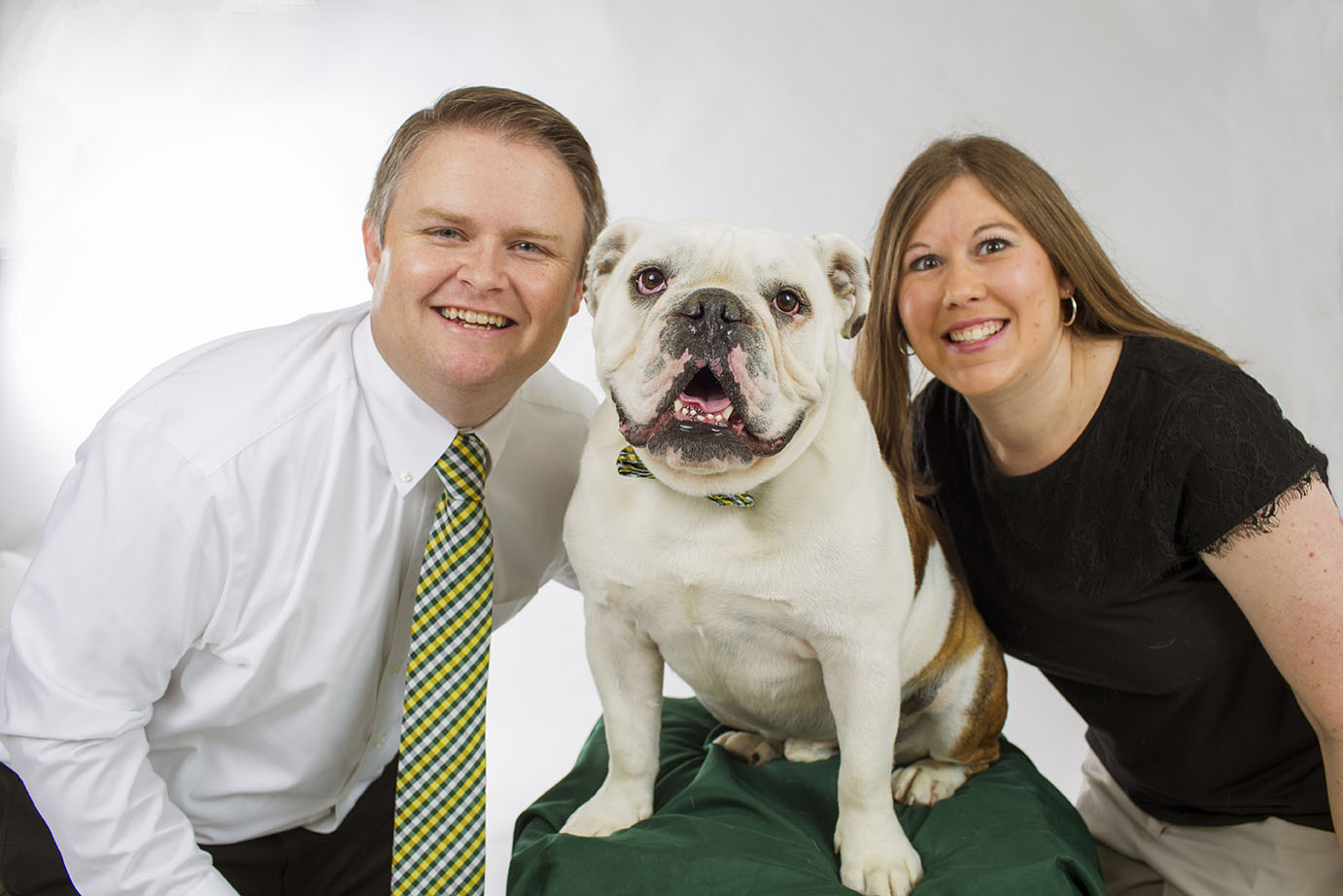 APPEARANCE REQUESTS
Since making his return to the Tech family in 2013, Jerry the Bulldog has reclaimed the prominent place he held in the hearts and minds of the campus community more than 80 years ago.

As a result, he makes numerous appearances on behalf of Arkansas Tech University throughout the calendar year. Jerry welcomes invitations to attend additional events.

However, Jerry needs his rest to be the best campus ambassador he can be. Before making your appearance request, please consider the following items.


TRAVEL GUIDELINES
All travel arrangements for Jerry the Bulldog are handled by his primary caretaker. Jerry must be accompanied at all times by a member of his staff.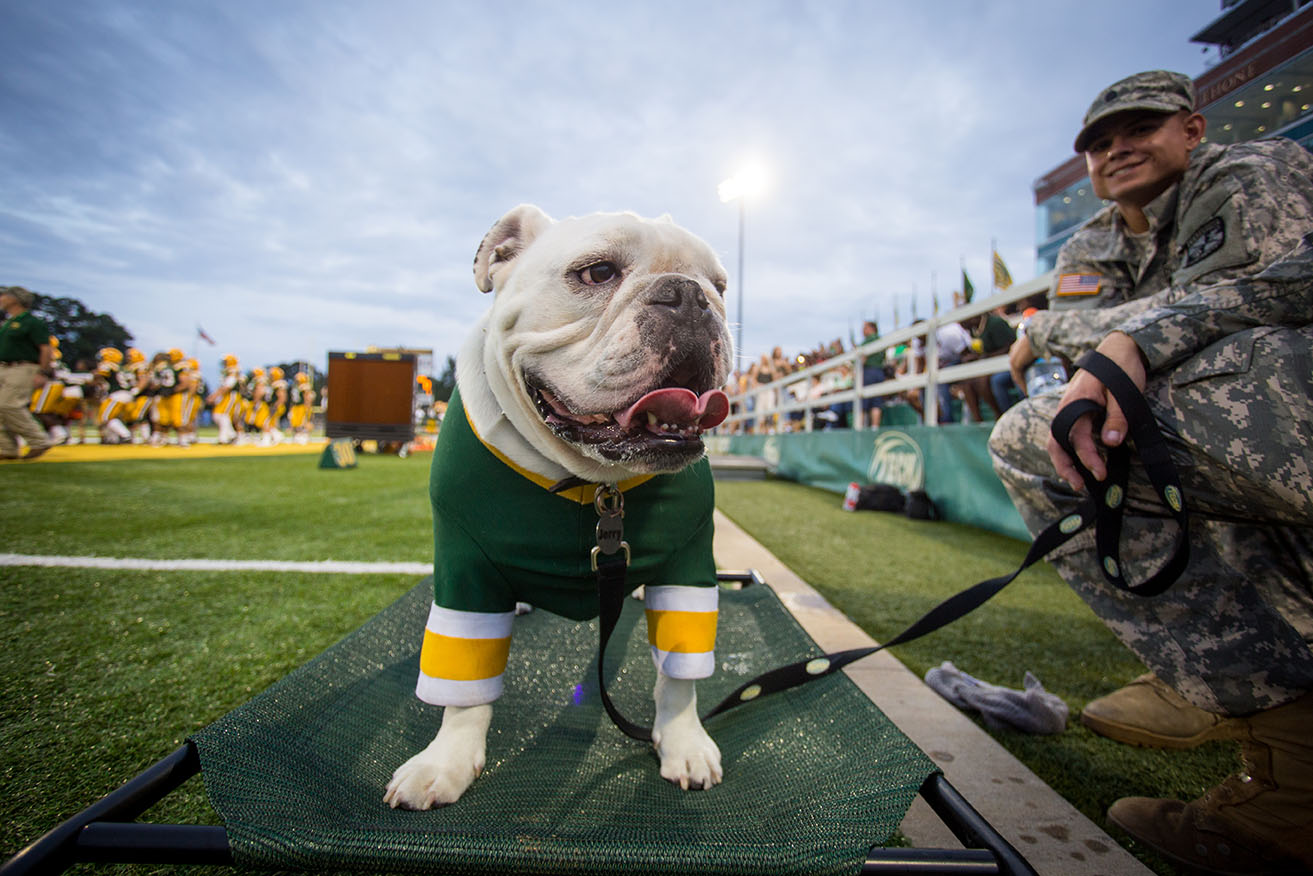 APPEARANCE REQUESTS
Jerry will be most likely to participate in events and activities that advance the Arkansas Tech University mission, including the following:
High-profile University events (such as prospective student events including Open House, Time Out for Tech and Jerry's Juniors) and alumni/donor events).
Events requested by the Office of the President.
Tech athletic events, including home football and basketball games.
University spirit events including pep rallies and Homecoming.
All requests must be submitted at least 14 days in advance via e-mail to hstrasner@atu.edu.