College of arts & humanities Advisory Board
The College of Arts and Humanities College Advisory Board is a group of alumni and other supports who assist the Dean in developing and executing a strategy for the College. The College Advisory Board assists in identifying areas of need for the College, and helps to fulfill those need.
---
WAYS TO GIVE
The Arkansas Tech University Foundation promotes future development and the welfare of Arkansas Tech University students. With the help from private gifts and donor contributions from ATU alumni and friends, students and departments of Arkansas Tech University have benefited from more than 250 scholarship accounts, student study abroad opportunities and national-level competitions. Departmental gifts are vital to supporting the operation of our programs, and our ability to continue to provide the best opportunities for our students.
Give Now - College of Arts & Humanities
---
Current Board Members
Luke Bradshaw
Founder and CEO, A. W. Bravis Agency
Area of Interest: Art & Music
Philip Elmore
Attorney, Quattlebaum, Grooms and Tull Law Firm, Fayetteville
Area of Interest: History
VICKIE HENDERSON
Chief Medical Officer, St. Mary's Hospital
Vickie Henderson, M.D. practiced OB/GYN at Millard Henry clinic for 20 years and delivered 5,000 babies in the River Valley before her retirement. She now serves as Chief Medical Officer at Saint Mary's Regional Medical Center. A national speaker at faith-based and healthcare events, she is also an author.
She is an active member of the community, and in addition to being an advisory board member, she serves on the Main Street Russellville Board and the Friendship Foundation Board.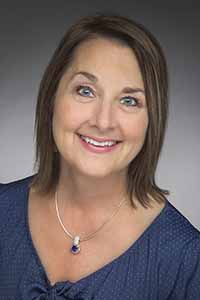 Amber Hodges
Assistant Principal, North little Rock High School
Area of Interest: History
Julie Morgan
Retired
Area of Interest: Music
RACHEL PATTON
Executive Director, Preserve Arkansas
Rachel Patton is a native of northwest Arkansas and holds a Bachelor of Arts in History/Political Science from Arkansas Tech University as well as a Master of Public Administration degree from the University of Arkansas. Rachel has more than a decade of historic preservation experience. In July 2016, she became the executive director of Preserve Arkansas, the statewide nonprofit advocate for historic preservation. Prior to this, she was preservation outreach coordinator for the Arkansas Historic Preservation Program. Rachel serves on the boards of Preservation Action, the Arkansas Historical Association, Pulaski County Historical Society, and the Arkansas Women's History Institute. She and her husband, Drue, live in North Little Rock's Argenta Historic District.
Danielle Stewart
ESL Supervisor, Russellville School District
Danielle Stewart has been the ESL and Title III Supervisor for the Russellville School District for the past six years. Prior to her appointment, she taught for twelve years, in subjects such as Spanish, English, Speech, Theatre, ESL, and Journalism. At present, she is also a Visiting Lecturer of Teaching, Learning and Leadership and has previously been a Visiting Lecturer in the Department of English and World Languages. She is an ATU alumna with a BA in Spanish and a Masters of Liberal Arts & English from Arkansas Tech.
Her professional accomplishments include the formation of the Russellville School District Language Academy Program, as well as service on the DESE team for ACSIP, the Arkansas Biliteracy Committee at the State Department of Education, and the ARKTESOL Board.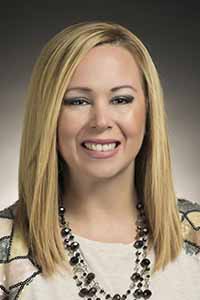 Cora Wilson
Owner & Head Instructor, Forca
Area of Interest: Theatre
Wayne Young
Partner, Friday Law Firm, Little Rock
Area of Interest: History & Political Science