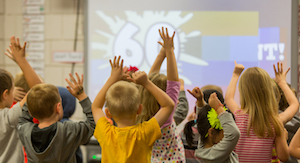 English for Speakers of Other Languages
ADE'S ESOL INSTITUE ANNOUNCEMENT
Arkansas Tech University has received a grant from the Arkansas Department of Education to offer an ESOL Institute in 2021-2022 that will feature nationally recognized TESOL scholars and teachers such as Drs. Keith Folse, Elena Izquierdo, and Lynda Franco. We will offer five online workshops from June 14-18, 2021 and five online workshops during the 2021-2022 academic year. These sessions are tentatively scheduled for September 11, 2021; October 23, 2021; November 13, 2021; January 29, 2022; and February 12, 2022. Successful completion of the ten workshops and online assignments will earn participants twelve graduate hours of credit that will partially fulfill requirements for an ESL endorsement. The entire cost of tuition and materials will be covered by the DESE grant. Participants will be responsible for a $40 application fee and the cost of the Praxis 5362 examination.
You can use the link below to apply for the 2021-2022 Arkansas Tech University ESOL Institute. Select Create an Account and then choose ESOL Institute from the list of graduate programs. Once admitted participants will be sent a letter of commitment, promising to complete the full program and the Praxis requirement for the ESL endorsement. Signing and returning the commitment letter will finalize admission to Arkansas Tech's 2021-2022 ESOLInstitute.
Priority will be given to those applying by Friday, April 30, 2021. Applications received after this date will be processed on a first-come, first-served basis or put on a waiting list.
Teachers who complete Arkansas Tech's ESOL Institute will earn credit for the following endorsement courses:
TESL 5023 Second Language Acquisition
TESL 5703 Teaching English as a Second Language
TESL 5713 ESL Assessment
TESL 5723 Teaching People of Other Cultures
These courses fulfill twelve of the thirty hours required for Tech's M.A. TESOL degree. Further information regarding our M.A. in TESOL may be found at https://www.atu.edu/worldlanguages/ma_tesol.php.