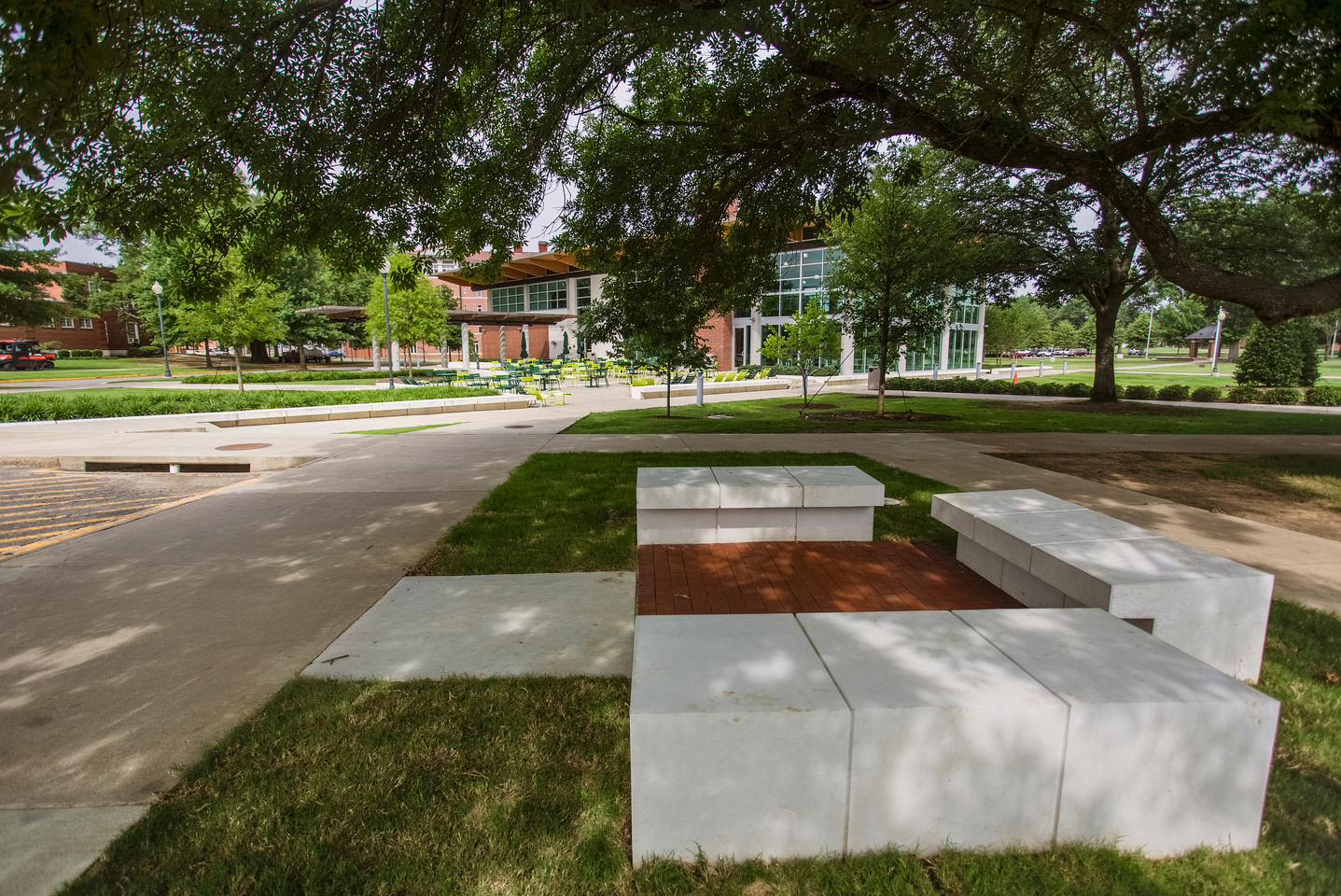 Administrative Services
Welcome to the Administrative Services Webpage! We are the Liaison between Arkansas Tech University and Chartwells, the food service provider for our campus. This includes Baswell Techionery, Chambers Dinning Hall, the Convenience store located in Doc Bryan and Interdepartmental Catering.
We also manage residential and commuter meal plans, Summer Camps and Conferences, the vending machines encountered all around the University, and University inventory. Click on the tabs on the left for more information about it.
Bellow you will encounter information about where to eat, open hours and Chartwells To-Go Program:
Chartwells launched a To-Go Program in Chambers Cafeteria. This program is a "take-out" option from Chamber's Dinning Hall. This is an exciting option for Students, Faculty & Staff who do not have time to eat in the Dinning Hall or who would rather take their meal To-Go to their room, their office, or outside on a warm sunny day. Students with a Meal Plan may use a Meal Swipe for this program. To cover the cost of washing and sanitizing the reusable container there is a nominal fee of $5 for the reusable To-Go container.
When your container is dirty, you may bring it to the Dinning Hall for a clean replacement at no charge. If you decide to no longer participate in the To-Go program simply return your reusable container and your $5 will be refunded to you. A To-Go drink is also included in this program. This program is available to ALL Students, Faculty & Staff. For students on a meal plan, a swipe will be used. Wonderbucks and DCB may also be used. For everyone else, Chartwells happily accepts cash & credit (debit) cards. Simply pay the door rate; $5.72 for Breakfast, $7.19 for lunch and $7.90 for dinner. Faculty & Staff, may show their Tech I.D card to the cashier and receive a 10% discount at any Chartwells location (Chambers, Doc's Place Convenience Store & Baztech Food Court).
Where to eat?
Chambers Dining Hall
In the Dining Hall you have have options such as Salad Bar, Mexican Food, a Deli, Mongolian Wok, Stone Oven Baked Pizza, A grill, Smoothie Bar, Dessert Area, Home Cooking Choices, and a Bakers Self-Serve area for making Waffles, etc.
Open hours:
Monday-Friday 7 a.m. to 7 p.m.
Saturday & Sunday Brunch 10:30 a.m. to 1 p.m., Dinner 4:30 p.m. to 7 p.m.
Chambers Cafeteria Door Rates, tax included:
Breakfast $6.07
Lunch $7.62
Dinner $8.38
Faculty & Staff may show their Tech I.D and receive a 10% discount!!
Breakfast $5.47
Lunch $6.86
Dinner $7.54
Baz-Tech
Baz-Tech offers Specialty Sandwiches from Which Wich and a variety of food and drink concepts such as: Pope County BBQ; Wild Green Salads; Chick-Fil-A, Starbucks "We Proudly Brew".
Open hours:
Monday-Friday 7 a.m. - 12 a.m.
Saturday 10 a.m. - 12 a.m.
Sunday 2 p.m. - 12 a.m.
Which Wich® is a fresh, innovative concept featuring superior sandwiches served in an edgy, magnetic environment. In addition to more than 50 customizable "wiches", including the signature Wicked® loaded with five meats and three cheeses, Which Wich is known for its revolutionary ordering system.
Chick-fil-A boasts a menu based on chicken products and fresh ingredients. Enjoy tasty side dishes, rich desserts, and "hand-made" preparation techniques for many products, such as our hand-breaded chicken and freshly squeezed Chick-fil-A Lemonade. Its menu offers a variety of choices of delicious products that can fit into a balanced, healthy diet.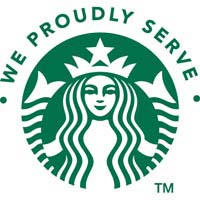 Every coffee we create has a rich story behind it—from the origin of the beans and our rigorous selection process to our blending and roasting artistry. Whether you're sipping our hearty Starbucks Gold Coast Blend or getting reacquainted with our seasonal Starbucks Tribute Blend, you'll taste our coffee passion in every cup.
Starbucks Food Service is the leading provider of specialty coffee brands, dedicated to serving the unique needs of business-to-business venues including food service and office coffee operators, who in turn serve the consumer.
Doc's Place Convenience Store (located in Doc Bryan)
This is a great place for a quick stop! You will find pizza or sandwich combo for a lunch swipe or pizza combo at dinner. Milkshakes and even hot breakfast to-go are also available plus all your Convenience Store needs.
Open hours:
Monday - Friday from 7 a.m. - 7 p.m.
Island Oasis Smoothie Bar & On the Go Sandwiches
The Smoothie Bar offers all natural Fruit Smoothies with the ability to add Fuel supplements and powders to provide premium quality nutrients.
Open hours:
Monday - Friday from 7 a.m. - 7 p.m.
Have any questions?