We welcome the opportunity to assist you in joining the Arkansas Tech family. For your convenience, you may apply for admission online, or review programs of study and admission requirements.
If you choose to apply online, you will be asked to log in to apply on line to our institution. The drop-down box you will see does not list the programs of study in each of the three Associate of Applied Science degree areas. Please review the list of programs and select the appropriate Associate of Applied Science degree for the program of your choice.
Checklist for documentation required for admission to the Ozark Campus:
Application (If paper, please be sure both sides are completed and you have signed the application.)
ACT, SAT, or ACCUPLACER scores (If submit SAT-1, must also submit TSWE score.) (All test scores can be no more than 5 years old at the beginning of the term you wish to enroll.)
Official high school transcript (showing full legal name, rank, final grade point average, and documented graduation date) or GED Score Report
Official college transcript(s) (Transcripts should be sent directly to the Office of Student Services by each of the institutions attended.)
Selective service information (answer this question on your application)
Immunization records (showing two (2) immunizations against measles and rubella (MMR))
Be sure you arrange to take the ACCUPLACER test if necessary. If you aren't sure whether or not you need to take this test, please contact the Office of Student Services.
Every person who applies must provide the Office of Student Services with an official copy of their high school transcript or GED scores and an official transcript from each college you have attended.
---
State Restrictions:
Due to other states' current regulations, Arkansas Tech is not currently providing online courses or instruction to students in the states listed below. If you reside in one of these states, you are not permitted to enroll in or be admitted to an Arkansas Tech online program or course at this time. Please contact your state's higher education regulation authorities for more details.
No states are listed below:
Any student enrolled in distance education courses must report a change of address to Arkansas Tech University's Financial Aid Office (479) 968-0399. Thank you for adhering to this regulation.
Early Registration Special Events:

Early Registration dates to be announced
Schedule your Early Registration day today at (479) 508-3303 or ozark.recruit@atu.edu.
During Early Registration, you'll be able to:
Schedule your summer or fall classes
Apply for financial aid
Enter scholarship drawings
Attend orientation
Take a campus tour
Online Orientation Powerpoint can be found here.
Contact Us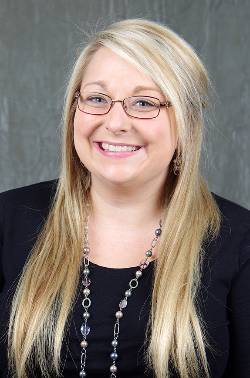 Jessica Spicer

Associate Director of Admissions
Student Services Conference Center
1700 Helberg Lane
Ozark, AR 72949
(479) 508-3347
jspicer3@atu.edu
Whitney Parsons
Coordinator of Student Recruitment
Student Services Conference Center
1700 Helberg Lane
Ozark, AR 72949
(479) 508-3303
wparsons@atu.edu
Megan Henson
Administrative Specialist
Student Services Conference Center
1700 Helberg Lane
Ozark, AR 72949
(479) 508-3330
mhenson9@atu.edu
Study guides for the ACCUPLACER and TEAS tests