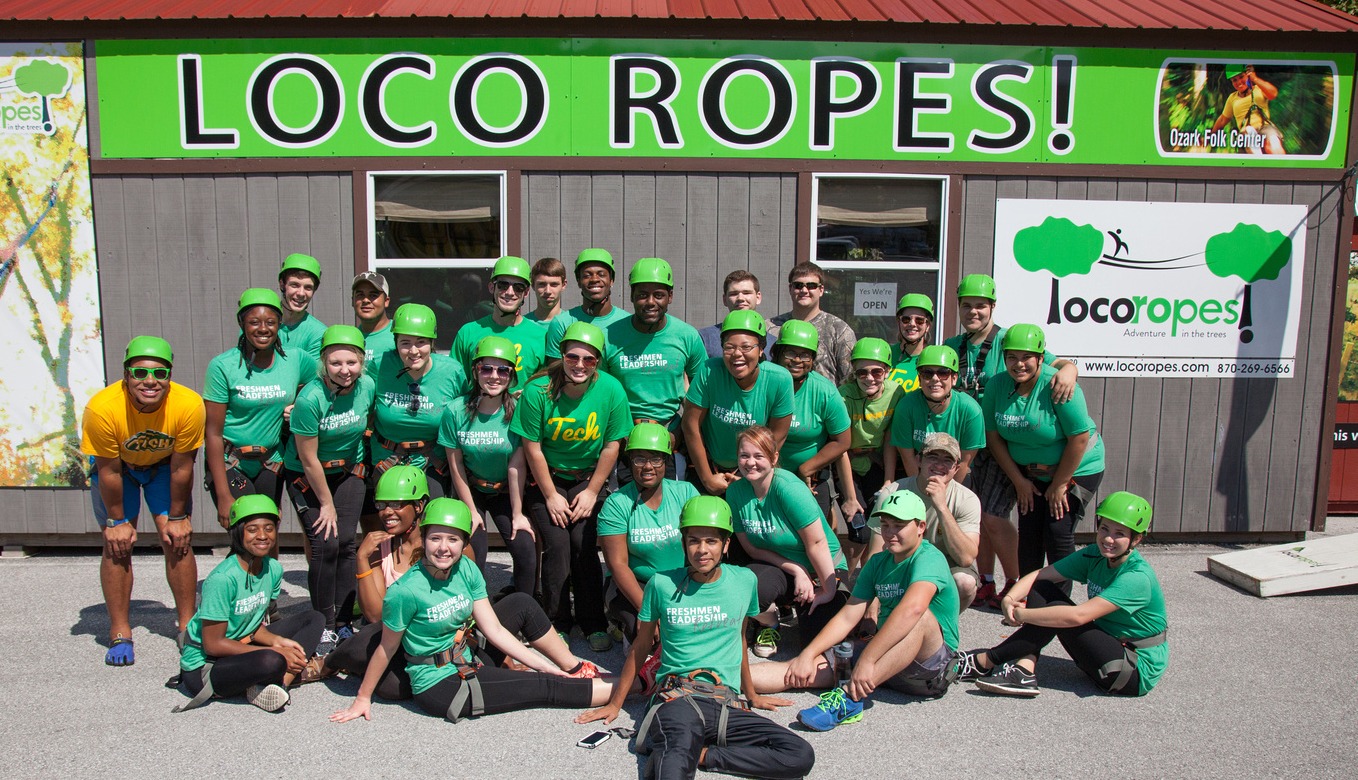 Freshmen
Leadership Retreat
The Freshmen Leadership Retreat is perfect for new students looking for an adventurous way to meet new people and get connected to the Arkansas Tech campus. This overnight weekend retreat allows freshmen to make connections with other Tech students interested in becoming a leader. Students participate in activities that give them the opportunity to make their mark at Arkansas Tech. Students will participate in low and high ropes activities that challenge and empower them to work as a team and identify their strengths as a leader.
Note: Travel, lodging, meals, and activities are at no cost to the student. The overnight retreat is located in Mountain View, AR. For more information on Loco Ropes, visit their website here.
The application for the Fall 2015 retreat is available on theLink here. Log in with OneTech username and password. For questions, call the Department of Campus Life at 479.968.0276 or email campuslife@atu.edu
Schedule:
Applications due by Friday, September 11 at 5:00 pm.
Depart from campus on Friday, September 18 at 3:00 pm.
Return to campus on Saturday, September 19 by 7:00 pm.