Time Out for Tech - Senior Preview Day 2023

February 23rd | 8:45am - 3:00pm | Arkansas Tech University
WHAT'S TIME OUT FOR TECH?
Time Out For Tech, aka TOFT, is one of ATU's favorite prospective student events of the year. This event provides high school seniors a chance to learn more about the academic programs, campus life opportunities, and meet the current students at Arkansas Tech University. Check-in will start at 8:45 AM followed by the opening session beginning at 9:45 AM.
We encourage you to immerse yourself in our support-oriented and community-focused lifestyle - taking in what it means to truly be part of the ATU Family. Not only will you experience life as an ATU student, you'll also connect with your future classmates who will walk with you step by step as you break down barriers and tackle the challenges standing between you and the tomorrow you envision. Are you ready to go above and beyond?
WHAT ARE YOU WAITING FOR?
Tickets for the in-person sessions are limited – grab your seat!
February 23, 2023
Arkansas Tech University
Register Now
WHAT TO EXPECT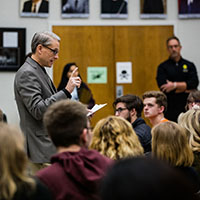 Academic Presentations
Ever wondered if college classes will be tough? Now's your chance to find out. Hear from our professors and see for yourself what you can expect in college.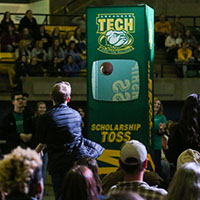 Financial Aid & Scholarships Presentation
Visit with our Financial Aid to learn about covering the cost of college. We'll help you make a plan that keeps you focused on classes this fall, not the bills.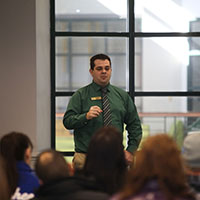 Residence Life
Learn what it's like to live on campus, the options you have, and the next steps to getting there.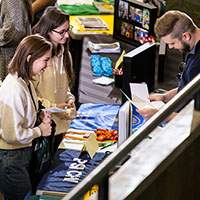 Experience Life Outside the Classroom
Find your place on campus. Meet with many of our registered student organizations and our student support offices to help make Arkansas Tech your own.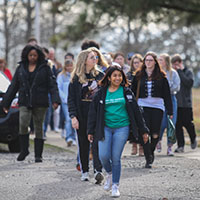 Campus Tour
Want to take a campus tour while you're here? Let us know and we'll show you around.
---
To Parents & Guardians of Students
Your role as a parent, family member, and supporter of an ATU student is crucial in their success. Through support and encouragement, you help their academic growth along the way. Join us at TOFT 2023 to review financial aid information and to make sure you stay connected with the ATU family every step of the way. You're part of the ATU family now and we look forward to seeing you there.