Staff Senate News & Events
Upcoming Events:
Staff Member Game Nominations
You can nominate a staff member to receive an award at one of the home football games. Go to this link: Arkansas Tech University - Faculty/Staff Member of the Game Nomination Form – Faculty/Staff Member of the Game Nomination Form (atualumni.com)
---
Faculty/STAFF SCHOLARSHIP
Faculty, staff, and their dependents can apply for the Faculty/Staff Scholarship through One Tech. Click on the Tuition and Aid tab on the left, then unders scholarships to the top right, click on Apply for Foundation Scholarship. You will be prompted to login. Please find ATU Faculty/Staff Scholarship to apply. If you choose, you can apply for all Foundation scholarships by completing the application.
For questions, please contact the Foundation Office.
---
What has Staff Senate done in the past?? See below.....
2022 spring Bone marrow drive
ATU had 141 people swab in support of being a bone marrow donor. Congratulations to those that won a door prize donated by Admissions, Advancement, Barnes & Noble, Chartwells, and Public Safety.
2021 Fall FOOD DRIVE
Thank you to the Special Events Committee for hosting the food drive for the holidays this year. All items donated were delivered to Main Street Mission. And thank you to all the people that donated items. I know all the families that received them are truly grateful.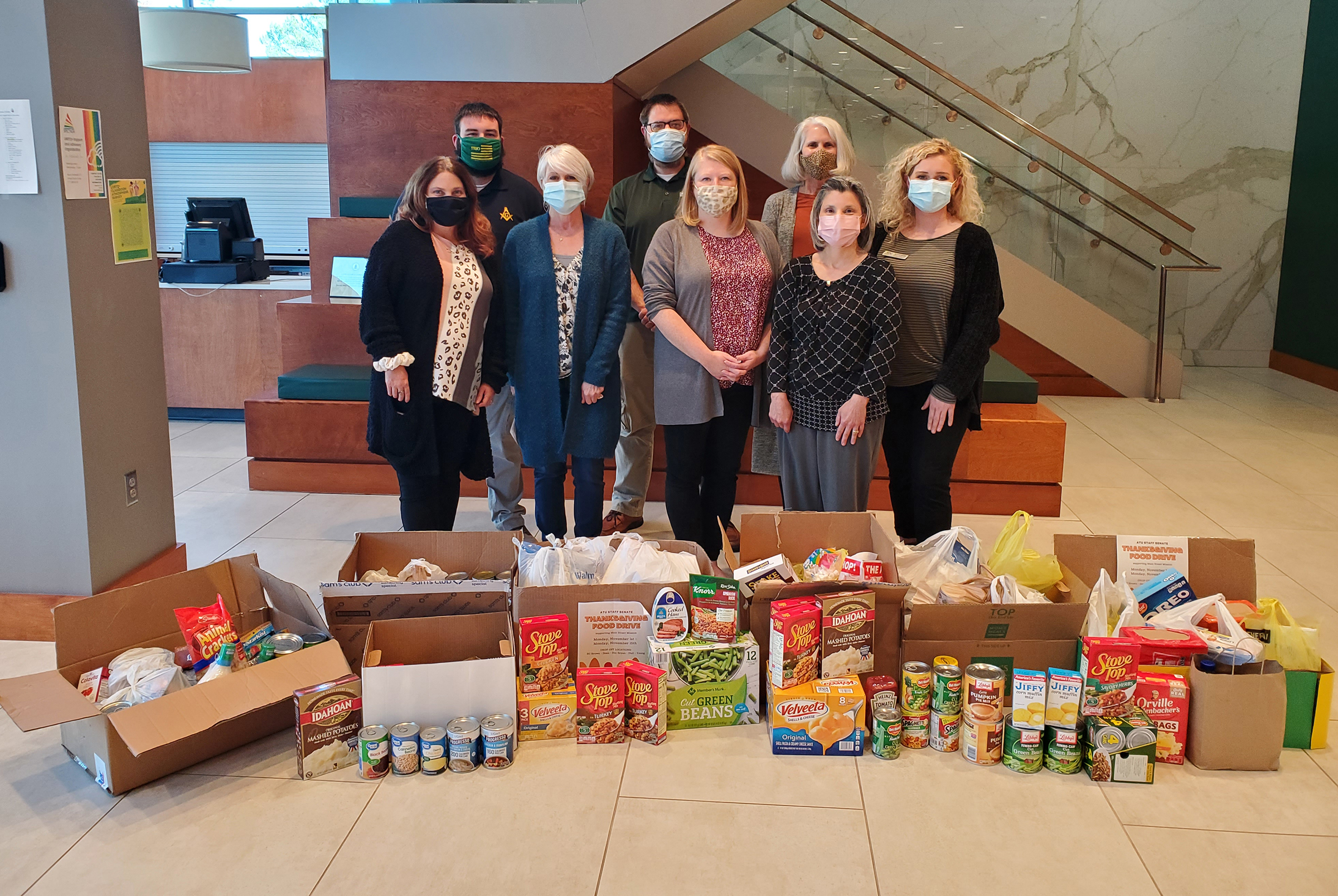 Staff Senate Delivers Goods to G&G Cupboard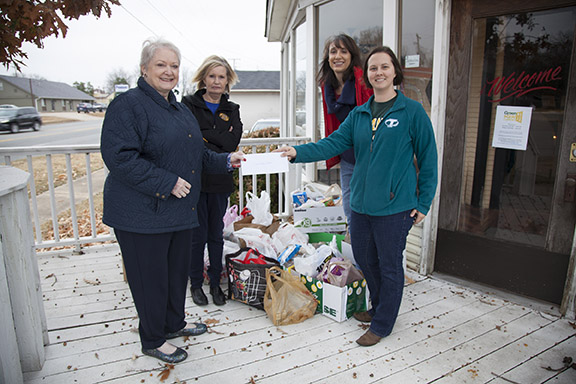 The 2018 holiday season food and personal hygiene items drive to benefit the Green and Gold Cupboard organized by the Arkansas Tech University Staff Senate yielded more than 310 pounds of donated items and monetary donations.
---
Green & Gold Hygiene Drive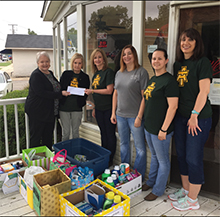 Throughout the month of September the Staff Senate gathered hygiene supplies from the campus community to give to the Green & Gold Cupboard. Pictured are Staff Senate members and members of the Green & Gold cupboard staff.
---
STAFF APPRECIATION COOKOUT 2018
Executive Council showed their appreciation for that ATU staff by serving them at the Staff Appreciation Cookout.
---
STAFF SENATE GROUP PHOTO 2017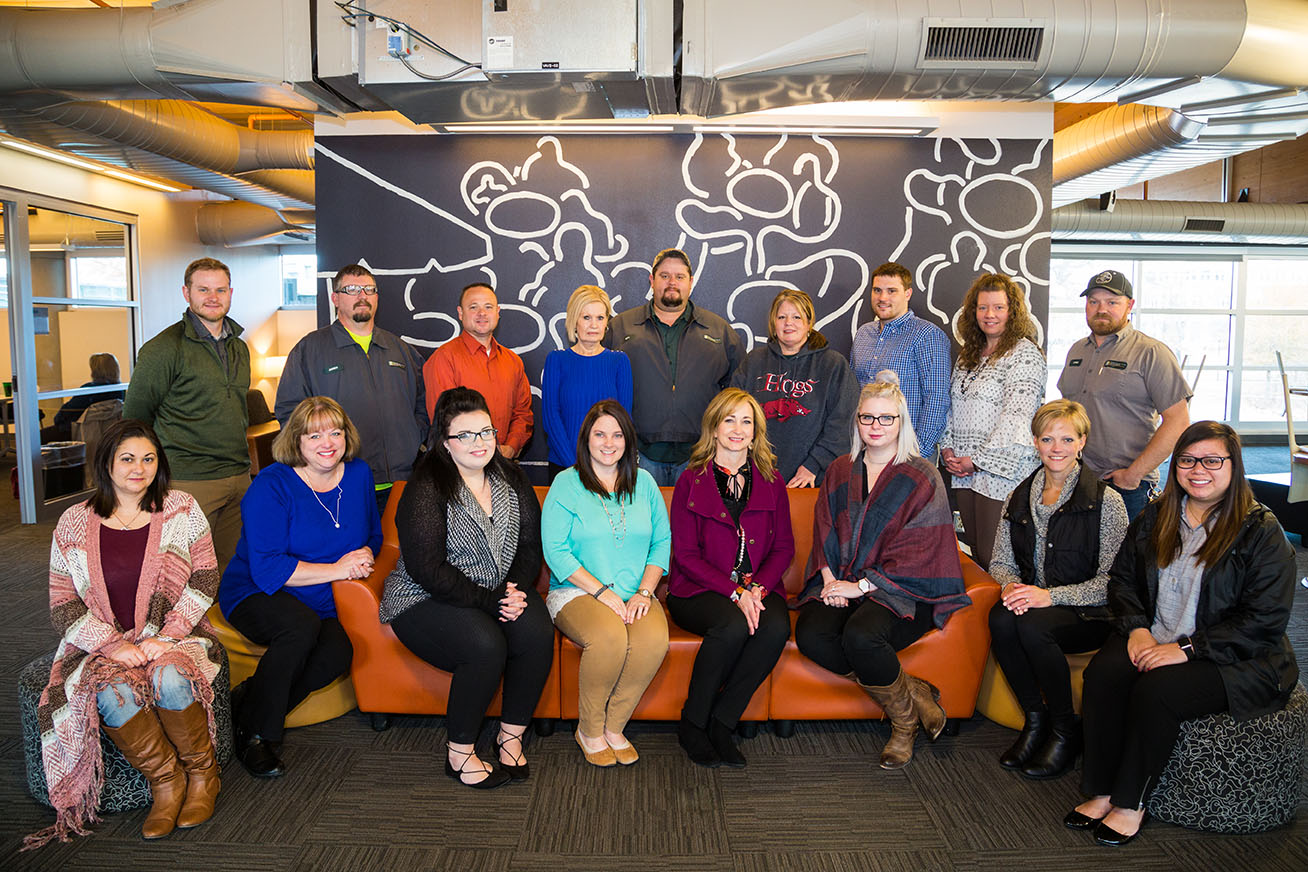 ---
Archived Newsletters