Administrative Staff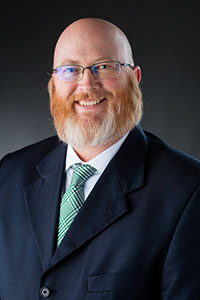 Delton Gordon
Associate Dean for Residence Life
Doc Bryan Student Services Center
Room 211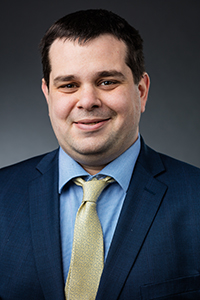 Bill Lacava
Assistant Dean for Residence Life
Doc Bryan Student Services Center
Room 211
Colette Tobias
Assistant Dean for Residence Life
Doc Bryan Student Services Center
Room 211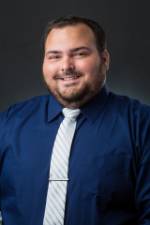 Luke Hams
Area Coordinator
Doc Bryan Student Services Center
Room 211
No Picture Available

Area Coordinator
Doc Bryan Student Services Center
Room 211
No Picture Available
John Nicholson
Area Coordinator
Doc Bryan Student Services Center
Room 211
Mark Moultrup
Coordinator of Student and Guest Operations
Doc Bryan Student Services Center
Room 211
Regina Storment
Coordinator of Housing Administration
Doc Bryan Student Services Center
Room 211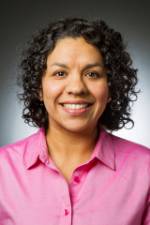 Laura Palmer
Coordinator of Marketing & Assignments
Doc Bryan Student Services Center
Room 211
Karissa Webb
Administrative Support
Doc Bryan Student Services Center
Room 211
Graduate Staff
Resident Directors 2020 - 2021
Tim Geib
Brown Hall
Kandice Martin
M Street Hall
Eric Spencer
Nutt Hall
Loren Berner
Paine Hall
Ellie Feezor
Turner Hall
Natari Irvin
Wilson Hall/
Tucker Hall
Ethan Meudt
Leadership
Noelle Sweder
FYE/LLC
Staff Responsibilities and Duties
The Department of Residence Life utilizes a variety of staff members to provide our students with a living environment that best serves their needs.
AREA COORDINATORS
Three full-time professional live-in staff members serve as Area Coordinators. They live on campus and supervise our para-professional and student staff members to ensure the best possible service to the residents in the halls.
RESIDENT DIRECTORS
Resident Directors are graduate students who have displayed a true commitment to providing a rich, conducive living environment for our students. These students have direct supervision over our resident assistants and office workers and should be utilized by the residents of their halls due to their vast knowledge of community living on the Tech campus.
RESIDENT ASSISTANTS
The Resident Assistant (RA) is the community facilitator living within each community with the students. The RA is an upper-class student that is specially trained to work with the residents. The RA is responsible for developing a sense of community on the floor. The RA plans/facilitates programs, is responsible for administrative work on the floor, and acts as a mentor and advisor to their residents. In cooperation with the students, the RA enforces the policies and procedures in the residence halls.
One of the first persons each student will meet when they get to Arkansas Tech is their Resident Assistant. Each RA has met special criteria (2.5 GPA or better, residence hall living experience, and is in good standing with the University) and has been trained to best promote community development. In conjunction with the Residence Hall Association, the RA will hold floor and wing meetings through-out the year to keep students up to date on campus and residence hall events. They will help facilitate programming to enhance students academic experience outside of the classroom. They are also a resource person for the residents and are available to assist them in any and all facets of their college experience.
COMMUNITY ASSISTANTS
Community Assistants are past participants of the Mary B. Gunter Emerging Leaders LLC. The MBG Leadership LLC is a community designed to bring together students from a variety of academic disciplines to learn about leadership and how to practically apply it in the real world. Participants who complete both fall and spring LEAD courses will be offered an exclusive opportunity to apply for the Community Assistant live-in staff role their sophomore year. Community Assistants are required to enroll in next level LEAD courses for both the (fall and spring), facilitate programs, serve community desk, and provide individualized peer mentorship to first year students living in the residence halls.
DESK LEADS
Desk Leads serve as a resource for staff, students and the general public. They serve on desk duty for a building on campus throughout academic year; conduct regular audits and maintain the security of all items at the desk, including keys and resident information; look for ways to improve efficiency and effectiveness of procedures for students and staff; and provide logistical support.
HOUSING AMBASSADORS

Housing Ambassadors work as representatives of the the Department of Residence Life to all current and prospective students, parents, staff, and administrators. They live and maintain the showrooms, guide housing tours, and assist with recruitment events. Their duties also include front desk services at the main office and a variety of administrative tasks.
HOUSEKEEPERS
Our Housekeepers work within the Physical Plant Department to assure that residents have clean public areas to live and learn in. However, each resident is responsible for their own hall rooms as well as their own bathroom areas in those halls that provide private and semi-private bathrooms.
We hope that you come to know and rely on your residence hall staff. They are all excited to assist you in any way possible. If you are interested in joining our staff, talk to your current RA or inquire at the Office of Residence Life.