Mary B. Gunter Emerging Leaders LLC
The Mary B. Gunter Emerging Leaders Living Learning Community (LLC) is a community designed to bring together students from a variety of academic disciplines to learn about leadership and how to practically apply it in the real world.
---

QUICK FACTS
Location: Nutt Hall 2nd Floor
Minor: Leadership Studies (required)
Majors: Any and all
Classification: Incoming freshmen and returning students
LLC Advisors: Sabrina Billey and Samantha Huggins
LLC Faculty: Dr. Jeremy Schwehm and Dr. Aubrey Holt


LLC Year 1 Required Courses

Fall Semester
LEAD 1003: Intro to Leadership
TECH 1013: Intro to the University (for freshmen members only)
Spring Semester
LEAD 2003: Ethics in Leadership

LLC Year 2 Required Courses

Fall Semester
LEAD 3003: Leadership Skills Development/Group Dynamics
Spring Semester
LEAD 4003: Leadership Intership/Capstone Seminar
To earn the Leadership Studies minor, students will also complete two approved electives in addition to the required core courses listed above. For more information on the minor and approved electives, please visit the website.


What to Expect
Faculty led study sessions
Participation in planning conferences
Service learning opportunities
Exposure to key community leaders
Student leadership panel
Opportunity to become a community assistant
Make new connections in the community
How to join the Leadership LLC
Indicate your interest in the Emerging Leaders LLC when you apply for housing
Submit the LLC application form (to be sent via email in late March)
If you've already applied for housing, email housing@atu.edu to say you would like to apply for the Emerging Leaders LLC
Invitations to join the LLC will be sent to the chosen applicants in April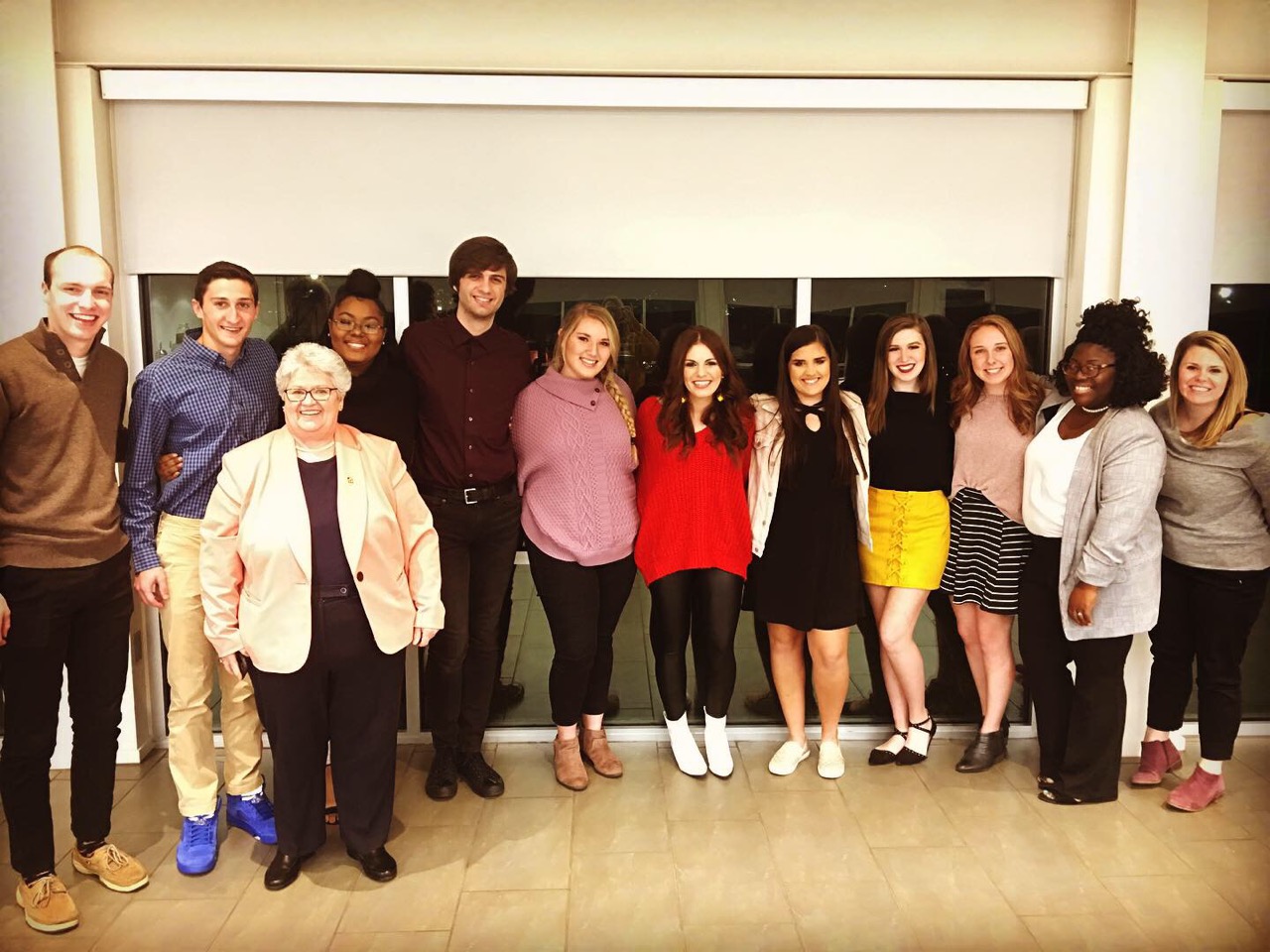 Did you know?
Emerging leaders will take an active role in planning leadership conferences hosted by Campus Life (i.e. Women's Leadership Conference, High School Leadership Conference, etc.)
Present leadership sessions for peers within the On Track co-curricular experience
Participate in an overnight trip to a collegiate leadership competition where their leadership skills will be put to the test against other colleges.
Leadership LLC Contacts
Sabrina Billey
Assistant Director for Transfer Enrollment
Brown Hall, Suite 104


Samantha Huggins
Coordinator of Alumni Engagement
Alumni House


Dr. Jeremy Schwehm
Associate Professor
and Program Coordinator for the Leadership Studies Minor
Dean 107C