STUDENT OCCUPATIONAL
THERAPY ASSOCIATION (SOTA)
The Student Occupational Therapy Association is an organization of Occupational Therapy Assistant (OTA) students. It is nationally recognized by the American Occupational Therapy Association, Inc. (AOTA). The Arkansas Tech University-Ozark Campus independent chapter was established in 2012 at Morton Hall in Russellville.
SOTA seeks to serve prospective and current OTA students and increase community awareness of the profession through campus and community involvement. Also, a designated member serves on the Assembly of Student Delegates (ASD) to represent the Arkansas Tech-Ozark chapter at both state and national events.
SOTA's mission is to work in cooperation with Arkansas Tech-Ozark administration to advance and enhance its purpose through outreach to prospective and current students and the community at large.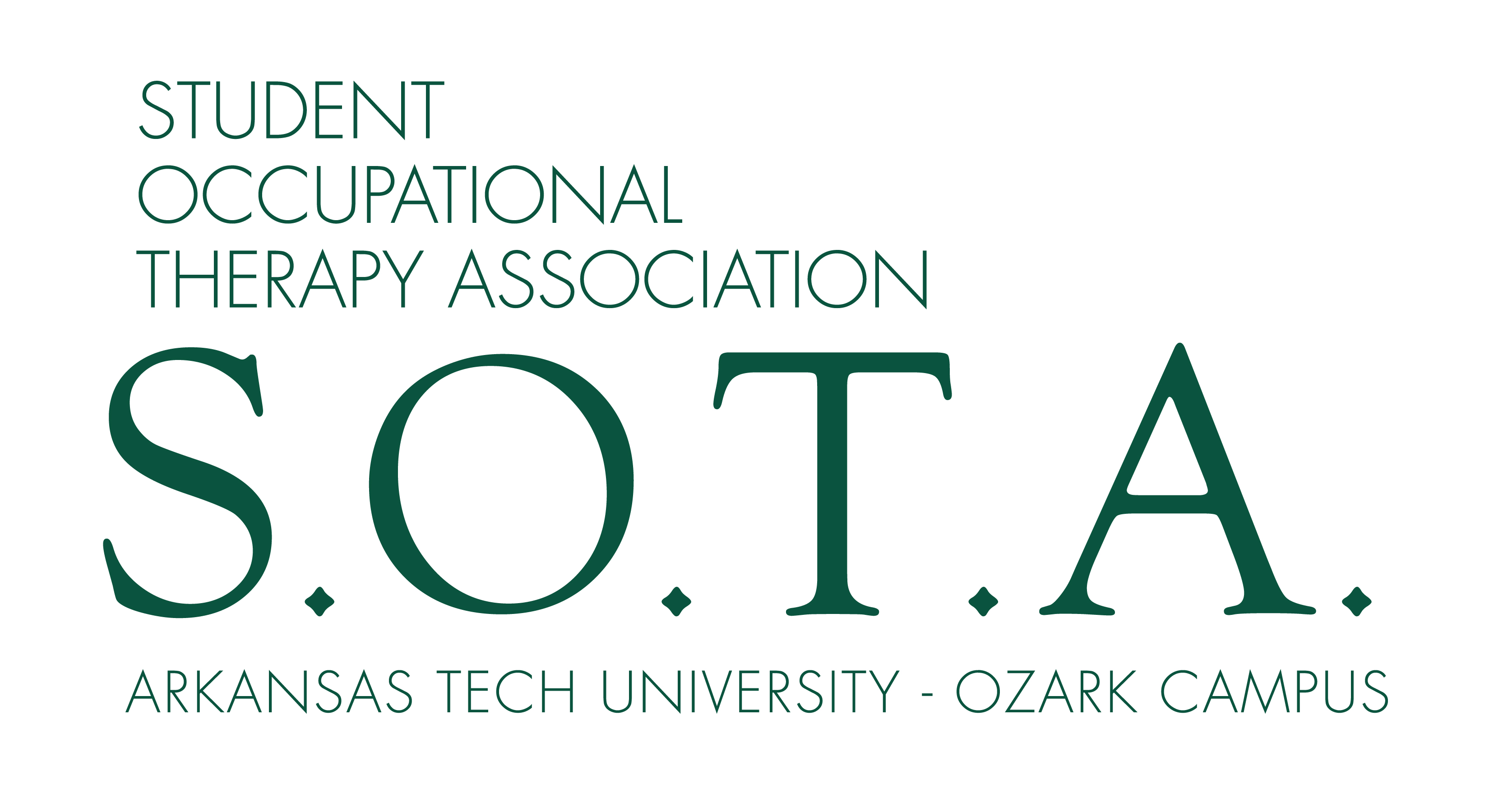 Spring 2013 SOTA Officers
President: Sean Simon Vice President: Erin Houston Treasurer: Redenna Kissinger Secretary: Krista Cox Public Relations: Charles "Trey" Bray
Membership Requirements: General Membership
Good standing with the institution.
Completion of all necessary forms.
Pay all applicable dues as determined by membership.
Participation is required of two sponsored events per academic term.
Executive Board
Member in good standing
Current OTA student
Benefits
Foster awareness of occupational therapy in the community;
Acquire leadership and volunteer experience;
Enhance communication skills;
Create connections and networking opportunities.
Member Responsibilities:
Attend all regular meetings, functions, and other required activities;
Participate in fund raising events to benefit SOTA and local charities as determined by the membership;
Promote the understanding of occupational therapy in the community;
Uphold the standards and ethics of the SOTA organization.