CHANCELLORS LEADERSHIP
CABINET (CLC)
History
The Chancellors Leadership Cabinet is an organization of students formed to assist with communication efforts among all Ozark Campus constituencies. The organization was established in 2009 on the Ozark Campus.
Purpose
The Chancellors Leadership Cabinet, by working with the Ozark Campus administration, will advance the institutions mission through outreach and support of the communities we serve as part of the Tech family. The organization shall not exceed ten members.
Mission
The Chancellors Leadership Cabinet shall work in cooperation with Arkansas Tech University-Ozark Campus administration to advance and enhance its mission through outreach to prospective and current students, alumni and friends.
Membership Requirements:
Good standing with the institution.
Completion of all necessary forms CLC application (below), one faculty reference and your transcript returned to the Chancellors Office by 5 p.m. Thursday, September 23, 2021.
Benefits:
Meet periodically with the Chancellor and Ozark Campus administrators.
Encourage fellow students and alumni to get involved with the Ozark Campus.
Develop an understanding of the Ozark Campus's history and its relationship to Tech.
Register early for classes.
Acquire leadership and volunteer experience.
Enhance communication skills.
Create connections and networking opportunities.
Gain an understanding of the important role the Ozark Campus plays in the communities it serves (publicly, economically, and socially).
Receive a $100 book scholarship during the spring semester.
Member Responsibilities:
Encourage pride and loyalty in Arkansas Tech-Ozark and actively participate in campus life.
Establish important connections between the Tech student body and the alumni community.
Support the Chancellors Office by serving as student leaders and hosts at important university events including commencement in May and other conferences or meetings.
Become an active, engaged member of the Ozark Campus community.
Attend all regular meetings, functions, and other required activities.
How to Apply
One letter of reference from a faculty member
Transcript
Contact: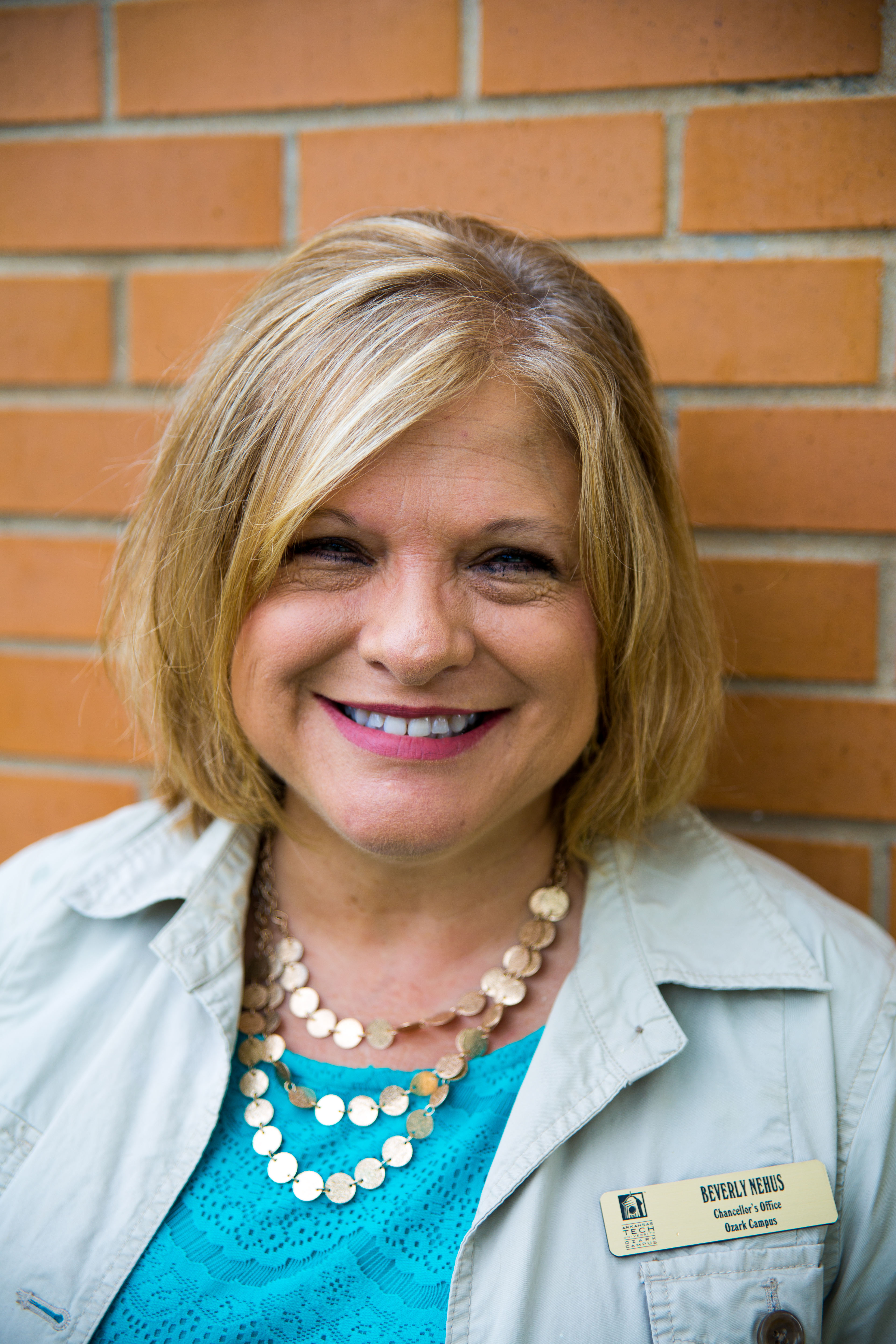 Beverly Nehus
Assistant to the Chancellor / CLC Advisor

Technology and Academic Support Building
1700 Helberg Lane
Ozark, AR 72949

(479) 667-4046
bnehus@atu.edu