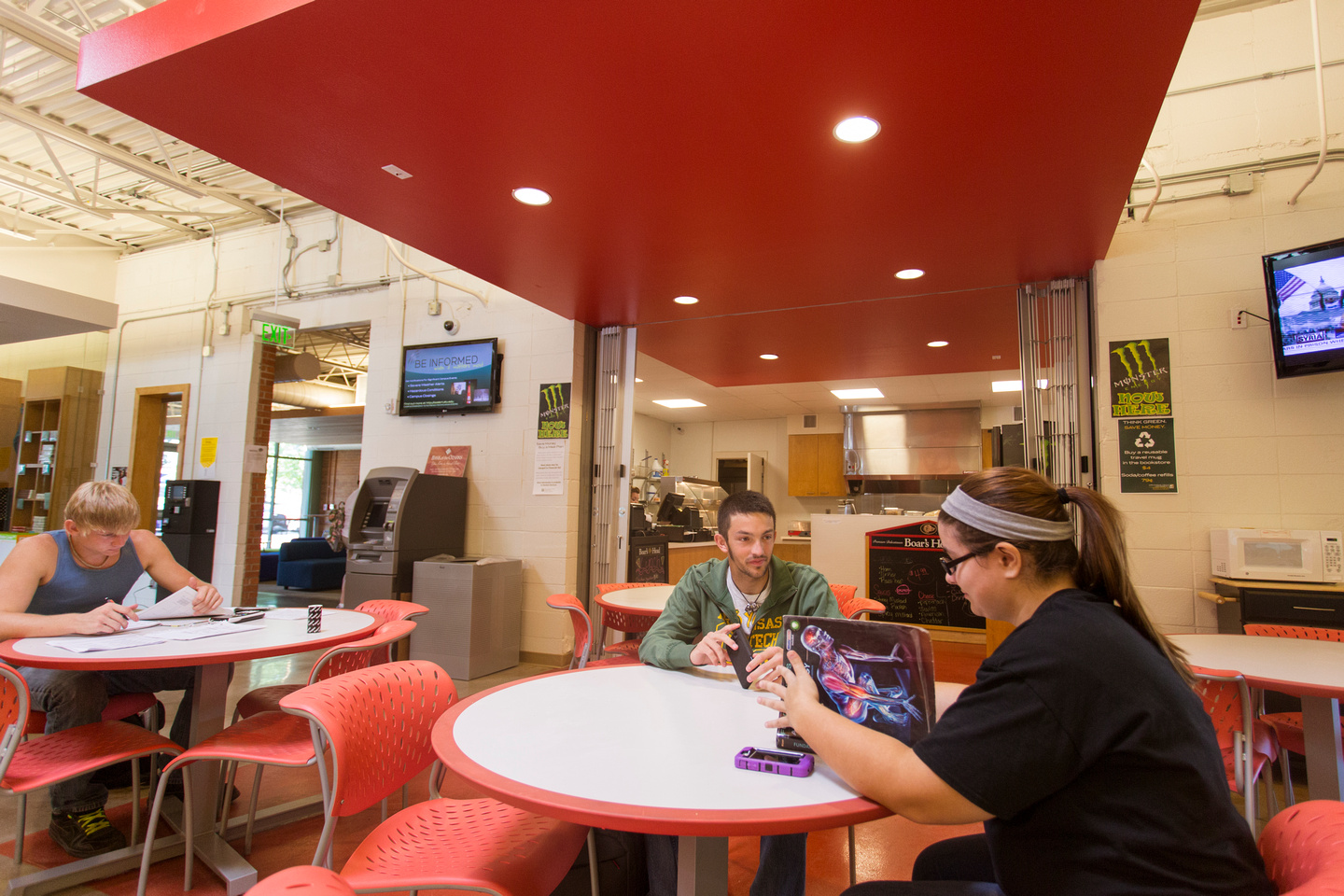 Ozark Campus
Meal Plan
In order to increase convenience in the hustle and bustle of daily life, meal plans allow students at Arkansas Tech University-Ozark Campus to use their student ID like a debit card for food. Its easy, fast and in the long run saves you money.
A meal plan is an on-campus meal service in the Ozark Campus Caf located in the Alvin F. Vest Student Union. Each plan combines a number of predetermined meals with a fixed amount of declining balance dollars.
DIFFERENT PLANS:
Meals DCB TOTAL COST
10 + $165 = $230
20 + $280 = $410
30 + $420 = $615
(DCB = Declining Balance)
For example, a $410 meal plan gets you 20 meals and $280 worth of declining balance, which can be used for anything in the Ozark Campus Caf. (An example of a predetermined meal would be a burger, fries, drink and cookie.)
Meal plans may be charged to your financial aid, or they can be paid for by cash, check or credit card. You can add to your meal plan anytime. Meal plans will expire at the end of the semester purchased. Funds that are not used during the semester will be forfeited.
More information is available at Student Accounts in the Student Services Conference Center.