Practical Nursing
Technical Certificate | Ozark Campus | In-Person
The Practical Nursing program prepares students for the entry-level of nursing (LPN). It is a 15-month program (three semesters) that meets the requirements of the Arkansas State Board of Nursing by utilizing a combination of theory and clinical skills. The degree prepares the graduate to sit for licensure in Practical Nursing. Students will have a variety of clinical experiences: adult health, medical/surgical, maternal child, mental health, geriatrics and pediatrics. The program theory is based upon the concept of holism, in which the physical, emotional, social and spiritual well-being is considered. Area hospitals, clinics, long-term care, mental health units, pediatric, adolescent facilities, public schools and correctional facilities are utilized for the clinical experiences.

Upon successful completion of the program, students will be eligible to submit applications to write the NCLEX-PN exam for licensure.
Hands-on Learning Opportunities
Healthcare facilities

Nursing skills laboratory

Participation in community flu clinics

Public school health screenings
Skills You Will Learn
Assessment

Communication

Critical thinking

Documentation

Medication administration

Newborn care

Patient Teaching

Postpartum care

Teamwork

Vital signs

Wound care
About This Degree
TUITION
Students living in states bordering Arkansas receive in-state tuition.
Financial Aid is available for those who qualify. The Arkansas Tech University school code to use on the FAFSA is 001089.

The AR Futures grant could cover your expenses for this credential. Check credential eligibility.

Calculate Tuition
CAREER OPTIONS
You could work as a(n):
LPN in a hospital
LPN in a doctor's office
Alumni of our program work at:
Arkansas Department of Health

Baptist Health

Mercy Hospital and Community Clinics

Ozark Nursing Home

Ozark Public School

Valley Behavioral
ACADEMIC INFORMATION
View the links below to better understand the courses, the course timeline, and who your faculty will be when you enroll as an ATU student.
Credentials that stack with this degree:
Associate of Applied Science in Nursing (ADN RN)

Bachelor of Science in Nursing (BSN RN)

Master of Science in Nursing (MSN RN)
Point of Pride
ATU-Ozark Practical Nursing has a 97.3% pass rate for the NCLEX-PN licensure exam in 2019-2020.
IT'S TIME TO STEP UP
Find out how we will empower you to meet every challenge head-on.
March 1: CVT, PTA, LPN, MA, RN, OTA Application Deadline.
ADDITIONAL PROGRAM INFORMATION
Application Packet - Paper

(instructions, application, and forms to be mailed in or submitted to the office in person)

Online Application Form

(please read instructions linked below first)
Criminal Background Check Information
Licensing Restrictions Based on Criminal Records Information
ACCREDITATION
The Arkansas Tech University- Ozark Campus Practical Nursing program is accredited by the Arkansas State Board of Nursing (Address: 1123 S University Ave, Suite 800, Little Rock, AR 72204), Phone: (501) 686-2700.
CONTACT
(479) 508-8500 ext. 6105
alliedhealth@atu.edu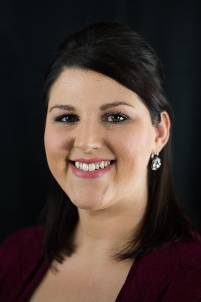 Ms. Blaine Snyder
Workforce Education Chair of Practical Nursing

Health Sciences Wellness Building, Room 221
1700 Helberg Lane
Ozark, AR 72949
(479) 508-8500 ext 6350
rsnyder2@atu.edu
Brianna Watkins
Instructor
Health Sciences and Wellness
1700 Helberg Lane
Ozark, AR 72949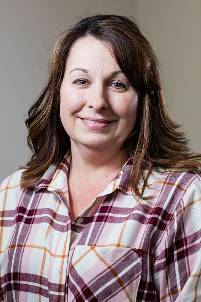 Tangela Felkins
Instructor
Health Sciences and Wellness
1700 Helberg Lane
Ozark, AR 72949
(479) 508-8500 ext. 6203
tmelton@atu.edu
Gidget Steele
Instructor
Health Sciences and Wellness
1700 Helberg Lane
Ozark, AR 72949
(479) 508-8500 ext. 6204
dsteele1@atu.edu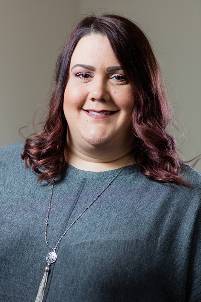 Amanda Boen
Instructor
Health Sciences and Wellness
1700 Helberg Lane
Ozark, AR 72949
(479) 508-8500 ext. 6200
aboen@atu.edu