Machinist Operations
Certificate of Proficiency | Ozark Campus | In-Person
The Certificate of Proficiency in Machinist Operations program prepares students for entry into the manufacturing of mechanical parts.
In the production of precision metal parts, students will use lathes, milling machines, welders, and grinders. Machinist operators work in machine shops, manufacturing, and tool rooms. Employment projects are based on replacing an aging workforce and potential manufacturing growth in the region.
This certificate of proficiency may be applied to the Technical Certificate in Industrial Electronic Technology and the Associate of Applied Science degree in Automation Technology.
Hands-on Learning Opportunities
Students work on equipment in a lab setting.
Skills You Will Learn
Align, secure, and adjust cutting tools and work pieces.

Measure, examine and test completed products for defects.

Modify finished work pieces.

Monitor the feed and speed of machines.

Read blueprints, sketches, or computer-aided (CAD) designs.

Setup, operate, and disassemble CNC machine tools.

Smooth surfaces of parts or products.

Turn, mill, drill, shape and grind machine parts to specification.
About This Degree
TUITION
Students living in states bordering Arkansas receive in-state tuition.
Financial Aid is available for those who qualify. The Arkansas Tech University school code to use on the FAFSA is 001089.

The AR Futures grant could cover your expenses for this credential. Check credential eligibility.

Calculate Tuition
CAREER OPTIONS
You could work as a(n):
Machine operator

Machine programmer

Machine setup person

Quality assurance
Alumni of our program work at:
AAM

ABB

Big River Roller

Rockline Industries
ACADEMIC INFORMATION
View the links below to better understand the courses, the course timeline, and who your faculty will be when you enroll as an ATU student.
Credentials that stack with this degree:
Associate of Applied Science in Automation Technology

Bachelor of Applied Science

Technical Certificate in Industrial Control Systems
Point of Pride
ATU Ozark students won 1st place in the State of Arkansas at the last Skills USA Robotics competition in Little Rock.
IT'S TIME TO STEP UP
Find out how we will empower you to meet every challenge head-on.
program faculty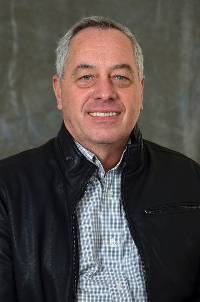 Ron Hutain
Program Chair
Electronics Building
1700 Helberg Lane
Ozark, AR 72949
(479) 508-8500 ext 6640
rhutain@atu.edu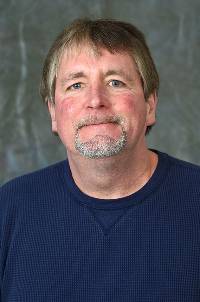 Jody Chrisman
Instructor
Electronics Building
1700 Helberg Lane
Ozark, AR 72949
(479) 508-8500 ext. 6641
jchrisman@atu.edu