Business &
Community Outreach
Arkansas Tech University-Ozark Campus Business and Community Outreach program works to ensure the campus is actively engaged in the communities we serve in ways that complement our standard academic and technical education offerings. This is done through a variety of non-credit courses, educational partnerships, participation in civic organizations and working with governmental agencies.
Business and Industry Training
The Business and Industry Training program offers open enrollment classes and customized training solutions to meet the workforce training demands of area businesses and industries. Whether you need a single course or a more extensive program, we are prepared to meet that need. Together, we are growing area business and assisting in regional economic development efforts, one training event at a time.
Community Outreach
The Community Outreach program is proud to be partnering with your community to provide services which support a diverse audience, including educational and governmental agencies, professional groups and associations, as well the general community.
Leadership Franklin CountyLeadership Franklin County is a non-profit organization that develops current and emerging leaders to work together to serve the good of Franklin County and the surrounding region. The nine-month leadership development program is an experiential curriculum, during which class participants:
Learn about themselves;
Explore the history and culture of Franklin County;
Identify and examine important issues that are relevant to the community and become activeagents of positive change;
Meet a network of diverse people who are interested in making a difference;
Practice team building through work in small groups to achieve common goals.
Pre-College Programs
Arkansas Tech-Ozark's Pre-College program offers exciting course and campus activities to students Pre-K through high school in an effort to promote the arts, technical learning and higher education.
Pre-K through sixthgrade offerings programs to engage the interest and imagination of students entering pre-k through sixthgrade.
Seventh grade through 12thgrade offerings program opportunities for students to participate in a college like experience that is academically engaging, builds confidence and promotes higher education.
FFA Day/Prep Contest
ACT Prep
Contact Us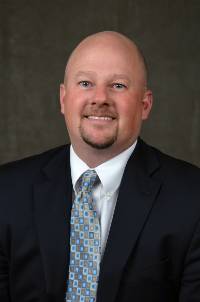 Justin Smith
Chief Business and Community Outreach Officer
Technology and Academic Support
1700 Helberg Lane, Room 121
Ozark, AR 72949
(479) 508-3348
jsmith30@atu.edu