March 1: CVT, PTA, LPN, MA, RN, OTA application deadline
The Associate of Applied Science in Nursing (AAS-RN) prepares a graduate to function as an entry level registered nurse, providing direct care to persons as individuals and as members of a family or group. The curriculum is designed to prepare students for registered nursing practice to be competent, self-directed and capable of demonstrating leadership in the application of the nursing process in a variety of healthcare settings.
This program is designed for persons who are already licensed practical nurses (LPN) and wish to pursue their AAS-RN degree. Because they are already licensed, many of them also are already employed. This program of study is designed to provide greater flexibility by offering half of the nursing theory courses online and half of the nursing theory courses in classroom lectures, giving students an option to continue working while pursuing the degree.
This program provides a pathway for licensed practical nurses wishing to achieve an Associate of Applied Science in Nursing, which allows them to sit for the Registered Nursing examination, the NCLEX-RN. The program also is designed to provide a transition from LPN to AAS-RN, thereby allowing students to transfer seamlessly to the online Bachelor of Science in Nursing (BSN-RN) program currently in place at Arkansas Tech University's main Russellville campus.
Prior to admission to the technical phase of the Registered Nursing (RN) program, students must complete a platform of 37 hours, including general education and medical courses. Students must submit an application to the program and meet entrance requirements for acceptance into the technical phase of the Registered Nursing program.
In order to be considered for admission to the Registered Nursing program, each student must meet the following criteria:
Eligibility for admission to Arkansas Tech University-Ozark Campus;
Completion of Registered Nursing Program Application for Admission;
Completion of specified platform of 37 hours coursework with a minimum 2.75 GPA (conditional acceptance may be granted to those students who are in the process of completing remaining platform coursework. Failure to maintain a 2.75 GPA may lead to forfeiture of Registered Nursing program admission offer);
Current unencumbered Arkansas Licensed Practical Nursing licensure;
Completion of appropriate LPN STEP testing;
Be at least 18 years of age;
Must have either:
graduated from an Arkansas State Board of Nursing approved Practical Nursing school in the past 12 months;
worked a minimum of 1000 hours as a Licensed Practical Nurse in the past 12 months.
The mission of the registered nursing program is to provide an intellectual climate that fosters the development of critical thinking to prepare a graduate who is professional, caring, competent and self-directed in providing therapeutic nursing intervention and demonstrates an interest in life-long learning, as well as to assist the student to achieve personal and professional goals regardless of cultural, racial or ethnic background.
A Paramedic to Registered Nursing transition course is available in Spring semesters. In order to transition from the role of paramedic to registered nurse, the student must have an understanding of nursing concepts and theories related to meeting the basic needs of humans and the scope of practice for the RN. To provide this opportunity, we have created a six credit hour transition course in which the nursing process is introduced. Building on the knowledge of the paramedic, this course transitions paramedics to the professional scope and practice of the nurse.
Paramedics who wish to pursue the transition to registered nursing program must successfully complete RN 2006 Paramedic Transition to Nursing. Paramedics choosing to transition to nursing will be required to apply to the Nursing program. Students accepted into the program must complete a platform of 37 hours of coursework with a "C" or better and a minimum 2.75 GPA prior to admission to the technical phase of the RN program. Paramedics must hold a National Paramedic Registry Certificate and at time of application must have 3 years of experience working directly with patients as a licensed Paramedic. Paramedics who choose to transition are not required to be Licensed Practical Nurses.
Students who are pursuing a program of study where admission is limited (Cosmetology, Occupational Therapy Assistant, Physical Therapist Assistant, Practical Nursing and Registered Nursing) will be assigned a major of Associate of General Studies until admitted into their selected program.
The Associate Degree of Registered Nursing program is accredited by the Accreditation Commission for Education in Nursing (Address: 3343 Peachtree Road NE, Suite 850, Atlanta, GA 30326, Phone: (404) 975-5000, Web site: www.acenursing.org).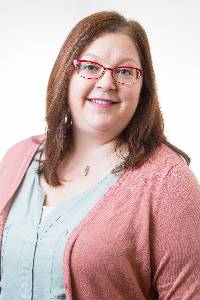 Lesley Krohn, DNP, MSN, RN, CPN
Program Chair
Health Sciences and Wellness
1700 Helberg Lane
Ozark, AR 72949
(479) 508-8500 ext. 6351
lkrohn@atu.edu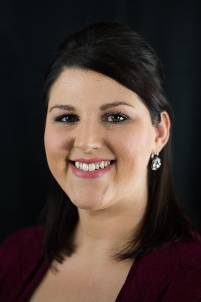 R. Blaine Snyder, BSN
Instructor
Health Sciences and Wellness
1700 Helberg Lane
Ozark, AR 72949
(479) 508-8500 ext. 6350
rsnyder2@atu.edu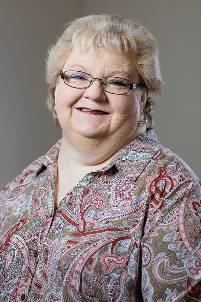 Sharyl Moffit
Administrative Assistant
Health Sciences and Wellness
1700 Helberg Lane
Ozark, AR 72949
(479) 508-8500 ext. 6105
smoffit@atu.edu