PHYSICAL THERAPIST ASSISTANT
March 1: CVT, PTA, LPN, MA, RN, OTA application deadline
The Physical Therapist Assistant program integrates classroom theory with clinical lab practice. It is designed to prepare successful graduates for entry-level employment in the field as Physical Therapist Assistants. The Physical Therapist Assistant is an educated health care provider who works under the direction and supervision of a licensed Physical Therapist and assists in the provision of physical therapy. The Physical Therapist Assistant provides specially prescribed treatments and exercises through a plan of care developed by the physical therapist that are aimed at improving mobility; relieving pain; or preventing and /or limiting physical disability.
Prior to admission to the technical phase of the Physical Therapist Assistant program, students must complete a platform of 28 hours which includes general education and medical courses. Students must submit an application to the program and meet entrance requirements for acceptance into the technical phase of the Physical Therapist Assistant program.
Students who are pursuing a program of study where admission is limited (Cosmetology, Occupational Therapy Assistant, Physical Therapist Assistant, Practical Nursing and Registered Nursing), will be assigned a major of Associate of General Studies until admitted into their selected program.
The Physical Therapist Assistant Program at Arkansas Tech University-Ozark Campus is accredited by the Commission on Accreditation in Physical Therapy Education (CAPTE), 1111 N. Fairfax St., Alexandria, Virginia 22314; telephone: 703-706-3245; e-mail: accreditation@apta.org; website: www.capteonline.org. If needing to contact the program/institution directly, please call 479-508-8500 or email npope@atu.edu.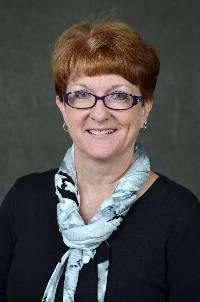 Nina Pope
Program Chair
Health Sciences and Wellness
1700 Helberg Lane
Ozark, AR 72949
(479) 508-8500 ext. 6251
npope@atu.edu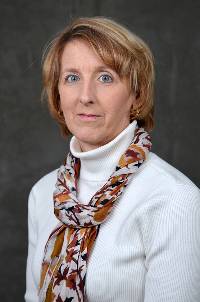 Trina Hayes
Instructor
Health Sciences and Wellness
1700 Helberg Lane
Ozark, AR 72949
(479) 508-8500 ext. 6250
tpeters1@atu.edu

Sharyl Moffit
Administrative Assistant II
Health Sciences and Wellness
1700 Helberg Lane
Ozark, AR 72949
(479) 508-8500 ext. 6105
smoffit@atu.edu