PARAMEDIC / EMERGENCY MEDICAL SERVICES
This program is designed to meet the educational and training needs of those individuals who wish to gain Arkansas Department of Health Licensure and National Registry of EMT's Certification as a Paramedic.
Career opportunities exist with air and ground emergency medical services, fire departments, medical centers and industry. Among other characteristics, a Paramedic should possess dignity, empathy and tolerance. Under the direction of a physician, the student will be presented with material to aid them in: assessment of the pre-hospital needs of the acutely ill or injured patient, triage, basic as well as advanced life support, communication skills, and maintaining the level of care as the patient is transported to a health care facility.
Qualifications
Students must apply to and be admitted into the technical phase of the Paramedic program before taking any of the paramedic program courses. Students must be currently licensed with the Arkansas Department of Health Division of EMS as an EMT or have taken, and passed with a grade of "C" or better, an Emergency Medical Technician course within the last one year and be eligible to take the state exam prior to being admitted into the program.

*Paramedic/EMS classes are located at the ATU-Ozark campus, and offsite locations include the Fort Smith EMS, and Morton Hall in Russellville. For more information, contact the Office of Student Services at (479) 667-2117.
Accreditation
The Paramedic/EMS Program at Arkansas Tech University-Ozark Campus is accredited by the Committee on Accreditation of Educational Programs for the Emergency Medical Services Professions (CoAEMSP), 8301 Lakeview Parkway, Suite 111-312, Rowlett, Texas 75088; telephone: 214.703.8445. https://coaemsp.org/
GRADUATION RATE
2013: 64%
2014: 70%
2015: 0%
2016: 66%
2017: 100%
2018: 100%
2019: 100%
LICENSURE EXAM PASS RATE
2013: 86%
2014: 86%
2015: N/A
2016: 100%
2017: 83%
2018: 83% *
2019: 88%
LICENSED GRADUATE EMPLOYMENT RATE
2013: 100%
2014: 100%
2015: N/A
2016: 100%
2017: 83%
2018: 83% *
2019: 88%
* Numbers provided reflect December 2018 graduates as of April 18, 2019.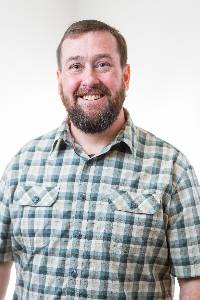 Todd Birkhead
Program Chair
Health Sciences and Wellness
1700 Helberg Lane
Ozark, AR 72949
(479) 508-8500 ext. 6103
tbirkhead@atu.edu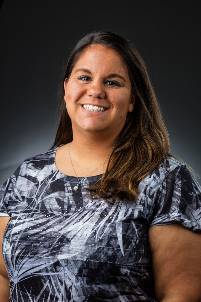 Holly Newman
Clinical Coordinator
Health Sciences and Wellness
1700 Helberg Lane
Ozark, AR 72949
(479) 508-8500 ext. 6104
hnewman3@atu.edu