Freshmen Convocation serves as the official academic welcome to Arkansas Tech University for the Class of 2023. The ceremony, modeled after graduation, formally welcomes the incoming class, sets a tone of academic success and allows students to envision themselves graduating from ATU.
The Freshmen Convocation Ceremonies for fall 2019 will be held on Saturday, August 17. Please see the schedule below to discover which convocation ceremony you should attend. Parents and families are welcome and encouraged to attend with their student!
*Students must check-in for TECHConnect Orientation before attending Freshmen Convocation, so they can pick up a convocation gown and the t-shirt to wear to the event. TECHConnect Orientation check-in will be held from 8:00 am -3:30 pm in Young Ballroom.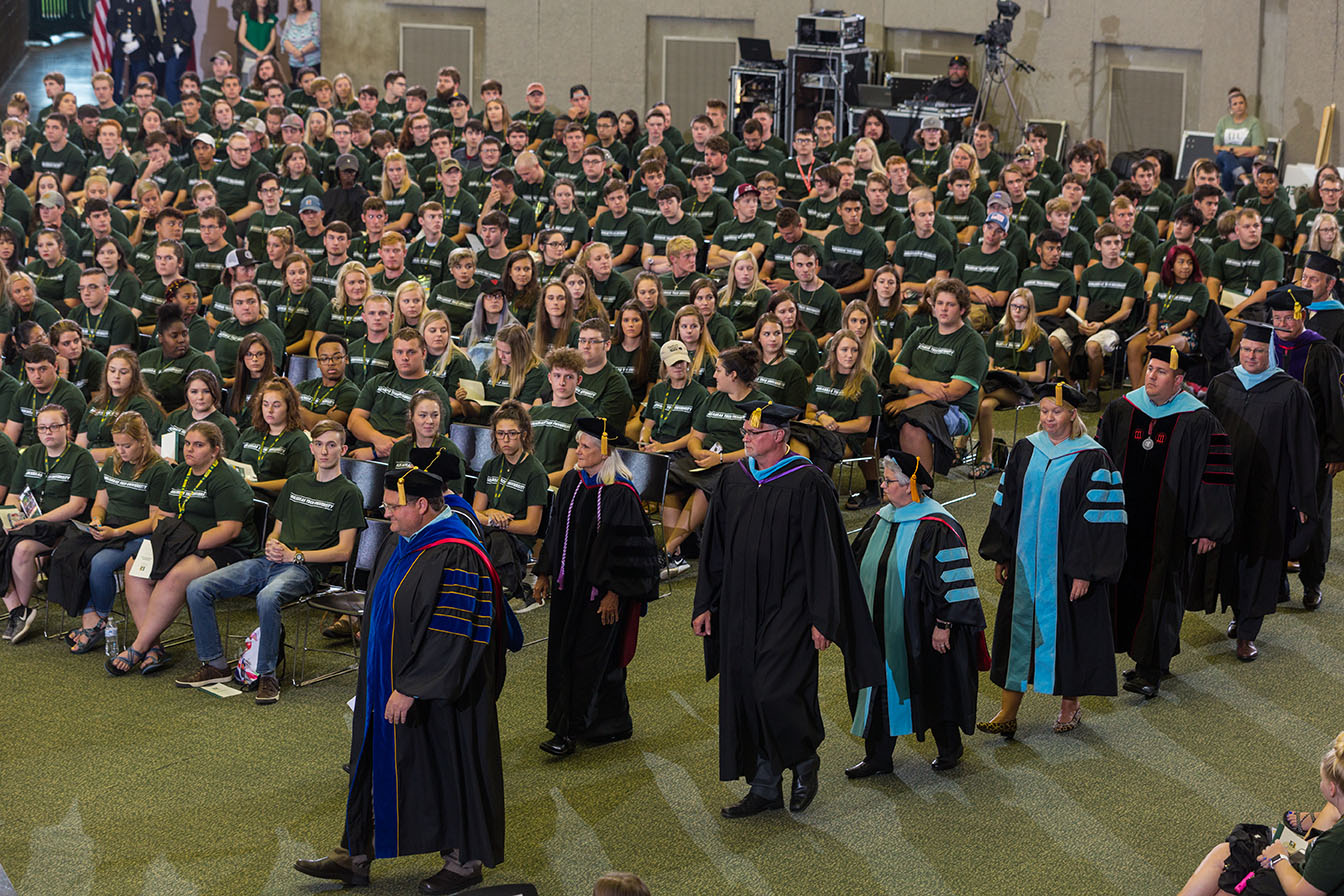 FRESHMEN CONVOCATION 1
For all students in the following colleges:
College of Engineering and Applied Science
College of Natural and Health Science
2:00-2:30- Student Check-in at Tucker Coliseum
2:30-3:15- Freshmen Convocation 1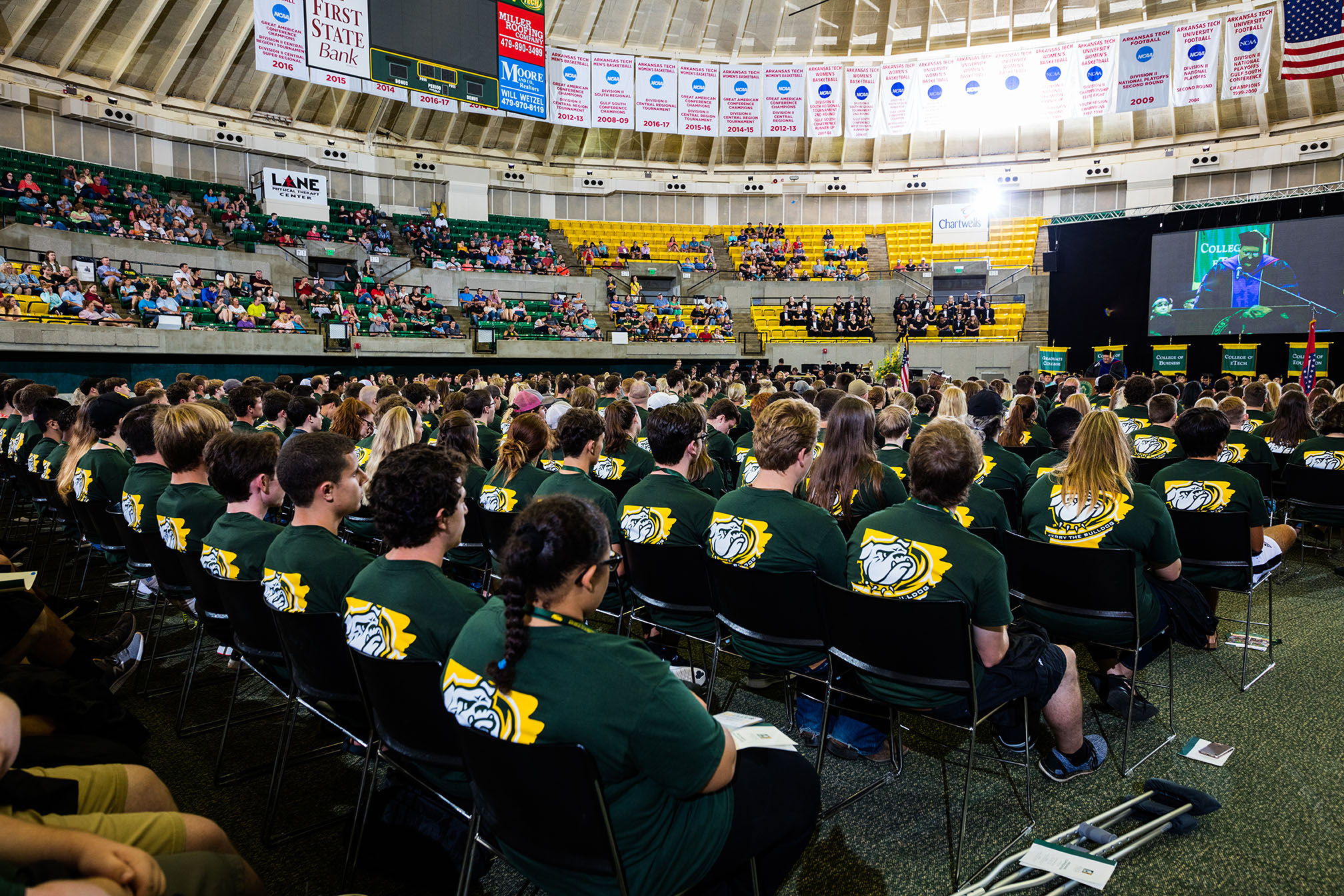 FRESHMEN CONVOCATION 2
For all students in the following colleges:
College of Arts & Humanities
College of Business
College of Education
Undelcared and eTech Student
3:30-4:00- Student Check-in at Tucker Coliseum
4:00-4:45- Freshmen Convocation 2
Frequently Asked Questions