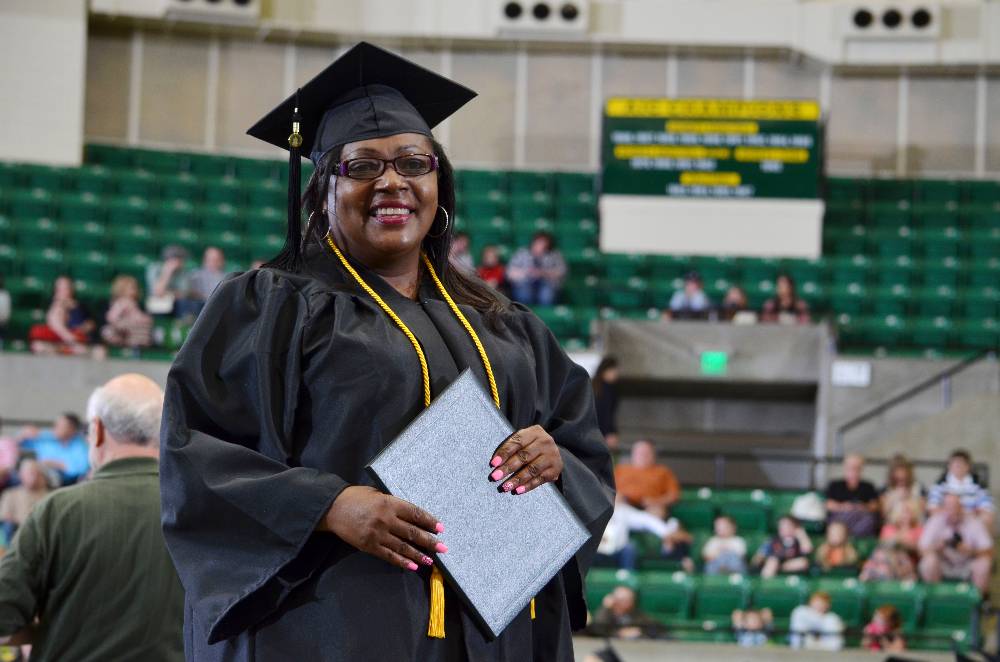 Graduation
Information
Ozark Commencement 2017: May 11 at 7 p.m.
Tucker Coliseum, Russellville
Associate Degrees and Technical Certificate recipients also have the option to walk December 17, 2016 at Tucker Coliseum in Russellville.
The last date to order caps and gowns is Friday, October 21 to participate in the December Ceremony.
Spring 2017 Graduation Fair
The 2017 Ozark Campus Graduation Fair date has yet to be determined. It will take place in the Student Services Conference Center. Your academic regalia (cap and gown) can be ordered at the graduation fair.
Also, you will have the opportunity to order items such as graduation invitations, school rings and graduation photos. If you cannot attend graduation fair, please contact the Office of Student Services to order your cap and gown.
You can submit your request by:
FAX: (479) 667-1422
MAIL:
Office of Student Services
Arkansas Tech University-Ozark Campus
1700 Helberg Lane
Ozark, AR 72949