Nabil
Oumimoun
Health Informatics, May 2012
Nabil Oumimoun was one of the numerous international students that chose TECH, among hundreds of other universities, as both a place for education and a home away from home. Nabil is originally from Casablanca, Morocco. He came to Arkansas Tech in fall of 2007 to pursue a Bachelor of Science degree in Computer Science, then enrolled in the newly-created Master of Science in Health Informatics. Prior to graduating in May 2012, Nabil worked as a Graduate Assistant at the International and Multicultural Student Services Office (IMMSO) and prior to that as a Circulation Desk Assistant at the Ross Pendergraft Library. Nabil stated that Arkansas Tech offered him both the education and the professional experience he needed to compete in today's tough job market. He also believes that all students should take advantage of all the services Arkansas Tech offers to the student body because those opportunities are priceless!
Nabil currently works in the Healthcare IT industry at the software company Allscripts. In his role with the company, Nabil wears different hats every day from development, to consulting, to support, etc. Every Monday Nabil travels to a new city where he spends the whole week assisting clients with their software implementations before hopping on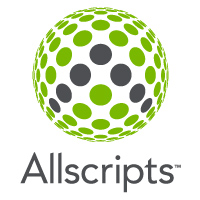 a plane and flying back to Russellville on Fridays. Its a great opportunity to meet all kinds of people from all over the United States and explore different cities Nabil says. The quality of education that he received from Arkansas Tech allows him to slowly earn the trust of his supervisors and assume more responsibilities.
Nabil was involved in various clubs and organizations throughout his years at Arkansas Tech, and loved every minute of it. Half of the learning and personal growth happened to me outside of the classroom. Before becoming a Tech student, I wouldve never thought that I could speak in front of a crowd, manage my time and my resources, and find a way to make every occasion a learning opportunity. I owe most of this to all the staff and faculty of Arkansas Tech that go above and beyond their job duties to help students. And of course I owe thanks to all my mentors throughout the years especially Mrs. Amy Pennington and Mr. Yasushi Onodera for all of their guidance and support.