Justin
Nowotny
Business Administration, May 2012
I made my first visit to Arkansas Tech University in the fall of 2007, but knew long before then that this was where I wanted to go. There is a sense of community in the Russellville area that creates a "small town" feel while still maintaining the cultural experience that ATU provides. Choosing the College of Business was one of the best decisions I could have made. With the small class sizes and one-on-one attention from professors, students are provided the tools needed to become a successful business graduate.
Through my involvement in the Marketing Club, I learned effective ways to promote a business, as well as Tech, and additionally how to promote and market myself. On-campus interviewing is one of the best services Arkansas Tech University offers. EVERY student should take full advantage of this service, not only for finding a job, but for practicing interviewing skills. Norman Career Services also makes students aware of opportunities and job openings in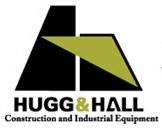 the area through e-mail. This is how I procured my full-time job after graduation with Hugg & Hall. The tools I learned at Tech, and in particular the College of Business, taught me the skills I needed to succeed in a fast-paced business environment. With decisions that must be made daily to maintain our rental fleet, the ability to make accurate and precise decisions at a cost effective rate is essential. These skills were learned and developed through the College of Business at ATU.