Client
Stories
Featured Client
Nails by Mike & Vicky
Nails by Mike & Vicky opened in November as a full-service nail salon specializing in artificial nails, nail designs, manicures, pedicures, and more. Before they could begin business, the new owners needed assistance to start their business. "The ASBTDC helped me understand the forms we needed to fill out and the paperwork that was required to start our business," said owner Mike Lam. Because English is not their first language, the Lams wanted to make sure they understood the barrage of paperwork that comes with opening a business.
"Sometimes the little things can be obstacles for entrepreneurs. Our office helps by doing things like reviewing lease agreements to ensure the terms are understood and pointing people in the right direction to obtain their licenses and permits so they can operate their new business in a legal manner, " said business consultant , Nathan George of the ASBTDC. "With over fifteen years of experience in their craft, the Lams know nails. They just needed a little help on the business side, and that's what we do."
Stop by Nails by Mike & Vicky at 2410 East Parkway, Suite 2, and welcome the Lams to Russellville or visit their Facebook page at www.facebook.com/NailsbyMikeandVicky.
Other Client Stories

Graphic designer, Emily Young, has just put the finishing touches on her new office in Russellville. The Brain Storm Agency officially opened its doors on September 15, 2014. After doing freelance design work and working as a lead graphic designer at a local news outlet, Young decided to go out on her own. "When I was 14, I was diagnosed with cancer, and every single day that I've been in remission I try to live my life to the fullest since I was given this second chance. I knew I needed to go ahead and give owning my own business a shot, because if I didn't do it now I wouldn't be living up to my second chance," remarked Young about her reason for venturing out on her own.
Young visited the Arkansas Tech office of the Arkansas Small Business and Technology Development Center (ASBTDC) for startup assistance. She obtained help with her loan documents so that she could go forward and move into her office. Young also received free market research from the center and came away with key industry and market information pertinent to her business. To help Young find clients, the ASBTDC worked with her to define her target market, to understand business-to-business marketing techniques, and helped her generate a lead list to begin working her business. Of her experience, Young said, "The ASBTDC was suggested to me by a banker, and it was the absolute best piece of information I gathered through the whole process. The team is friendly, welcoming, and there to help you in any way they can. Not to mention it's free! They helped me think through business decisions, really consider certain choices, and loaded me up with tons of reading material that I couldn't have done without. They are a godsend."
Young's goal is to help small businesses create a lasting brand or revive an existing one. She also creates websites, custom decals, t-shirts, and offers social media management services.
The Brain Storm Agency is located at 103 North Fargo Avenue, near the 500 Building, in Russellville. Stop by, give them a call at (479) 970-4098, or visit online at: www.thebrainstormagency.com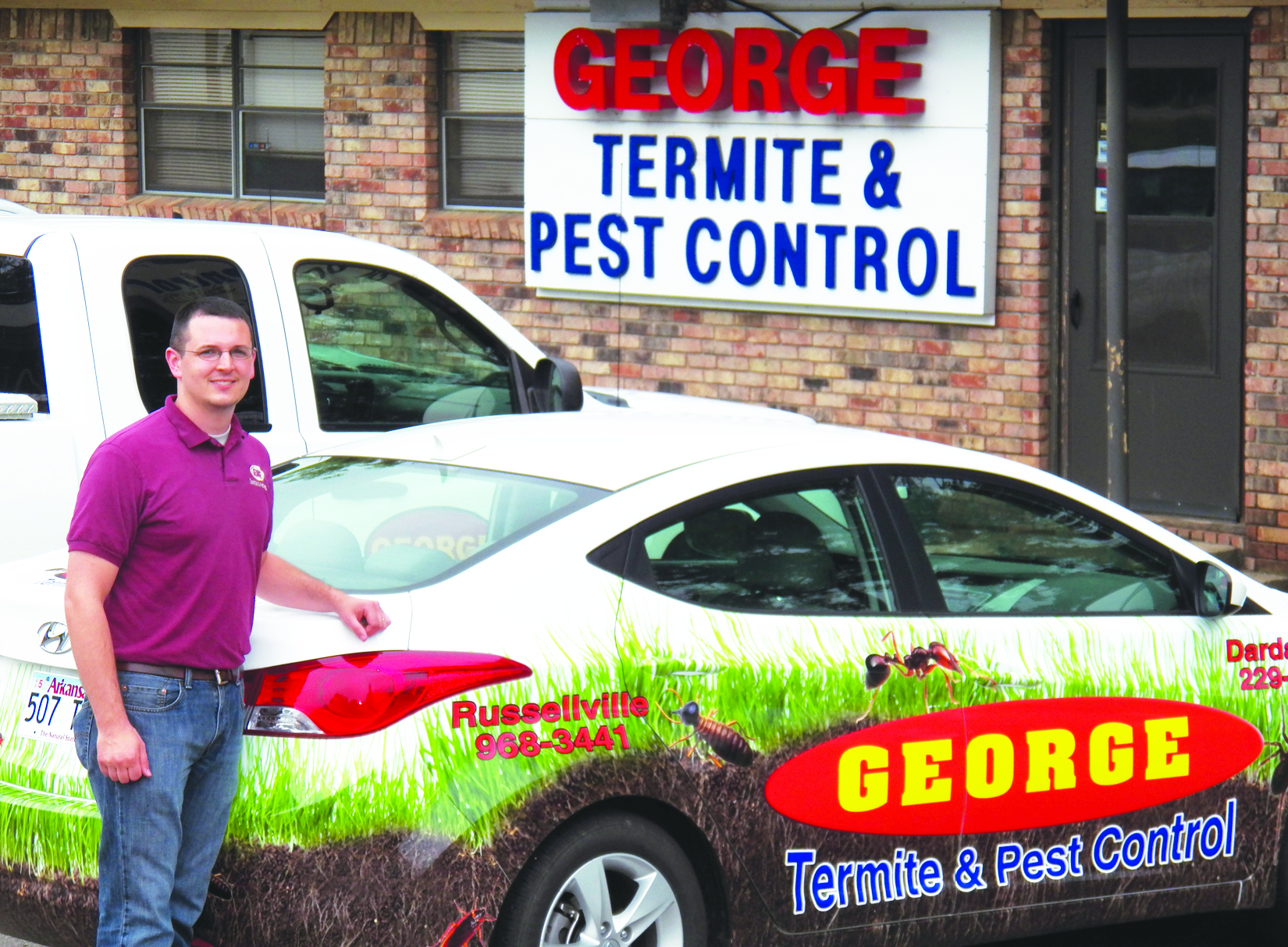 Dusty George has been managing the family business since his return from Iraq in 2009. Serving more than 8,400 clients and growing, George Termite & Pest Control has outgrown its current location on State Highway 22 West in Dardanelle.
An alumnus of Arkansas Tech University, George had heard that the Arkansas Small Business and Technology Development Center offered free business consulting as well as the opportunity to work with College of Business students on financing projects. George wanted to know his best option for funding his expansion, but he did not have time to do the research himself. Students investigated four loan options, prepared a report, and presented their findings to George, who said, "The students did the work and showed me that I could afford to make the expansion happen. I went to the bank with the report that the students provided and did exactly what the plan recommended."
George obtained a loan for $117,000. He is constructing a brand new building across the highway from his existing location. "This new facility will give us much needed office space for our everyday business. We will also have some time-saving extras like double bays to work on vehicles and a chemical station to fill our trucks," remarked George. The new location located at 1966 State Highway 22 West in Dardanelle is scheduled to open on June 1, 2014. Visit George Termite & Pest Control at its new location or learn more about them at www.georgetermite.net.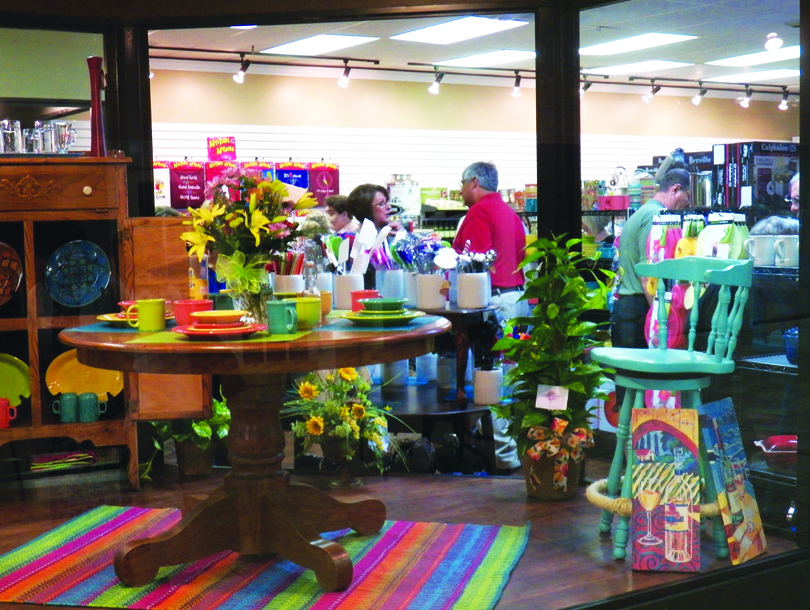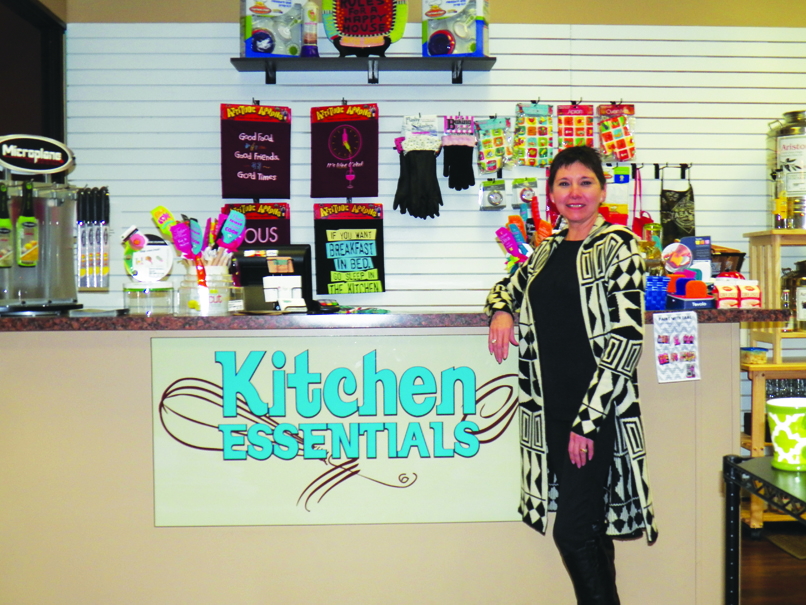 Arkansas River Valley food enthusiasts can spend more time cooking and less time driving now that a local option for gourmet kitchen supplies is available. Kitchen Essentials owner, Becki Bryson, said she made the decision to open the store when she realized there was need in the community.
Where did Bryson's passion and vision for a kitchen store originate? She explains that it began with her love of food and cooking. "Our whole family loves cooking and spending time in the kitchen. Our son is a restaurant manager and aspiring chef, so we often gave him kitchen supplies as gifts. Most of the time, however, we had to travel to Little Rock to find the items on his wish list."
Bryson recalls last Christmas when she went to four different stores trying to locate a specific item. That was an "aha" moment, and she told her husband, "This would work in Russellville; we really need this." That is when she and her husband, Clayton, really started thinking about opening a store locally.
Bryson started doing research on her idea. While looking at the SBA website, she discovered an ASBTDC office right here in Russellville. "Without their help with market research, advice, and encouragement, we would not have been able to put everything together for our business plan. The help we received really made me realize my dream was possible," Bryson said about her experience with the ASBTDC.
Kitchen Essentials offerings include, "everything you need for a kitchen," according to Bryson. In addition to kitchenware and small appliances from brand names like Breville and La Creuset that can't be found elsewhere in the River Valley, the store has food and gadgets. Food items include a variety of dip mixes, sauces, fresh-roasted coffee beans, and more. They also have the River Valley's first olive oil station which allows customers to save money on high-quality olive oil by reusing their bottles. "Customers fill a bottle and can bring it back and refill it for a lesser price," Bryson explained. Kitchen gadgets take up the store's entire back wall and then some. There are tools to meet any need. "People can come and spend an hour in here just looking at things," Bryson commented. "All these fun little gadgets; they blow people's minds."
Bryson is assisted in her business by her sister, Kim Smith, and her longtime friend Carol Crowell, all of Dardanelle. They are constantly researching products to give their customers the best help available. Kitchen Essentials is now offering wedding and birthday registries as well as wish lists to help guests know exactly what gift to give someone for any special occasion.
Bryson noted that the community has been very supportive of her endeavor and invites everyone to visit her shop located in the City Mall located at 407 N. Arkansas Avenue in Russellville.
Kitchen Essentials
407 North Arkansas Avenue
Russellville, AR 72801
(479) 280-1933
www.facebook.com/KitchenEssentialsInc
Dusty Walker
Dusty Walker has always enjoyed working on a farm, and to own his own farm has been like a dream come true for him, especially at the young age of 28.
Walker's family has lived in the Ola area for several generations, and his family's hard work ethic preceded Dusty as he obtained a job as a poultry farm manager as soon as he graduated from high school. He managed two separate poultry farms before he purchased his first farm two years ago.

Walker's first farm consisted of three old chicken houses. One, a 400-foot house that holds 16,000 chickens, and two 300-foot houses that hold 12,000 chickens each. As proud as Walker was to have his own operation, he knew that this small operation would not provide the income to sustain his family's needs. Plus, he was eager to have an opportunity to operate one of the new, modern, computer-run broiler houses.

"I knew that obtaining financing for these new expensive houses would be tough, so I contacted Nathan George of the ATU ASBTDC. Not only did I know that Nathan had over two decades of banking experience, but that he also had over 30 years' experience running a large poultry operation. Nathan was knowledgeable in our discussions of new equipment requirements, chicken house placement on the farm, and income returns that each size house would bring. He helped me with details like cash flow forecasting and other information for my loan refinancing which allowed me to build these two new houses."

Walker obtained a loan for $840,000 for the construction of two chicken houses and the refinancing of his current farm. Walker's three old houses only allowed him to produce 112,000 chickens a year, but these two houses will add an additional 242,400 broilers to his operation.

Walker recently completed his first batch of chickens with the new houses. His farm's performance was near the top of the charts which increased his earning for that batch. He was very excited about how well his new equipment and computers performed and has plans to add additional chicken houses in the future. He said he would definitely continue to work with the ATU ASBTDC to help him reach his business goals.
United Welding Institute (UWI)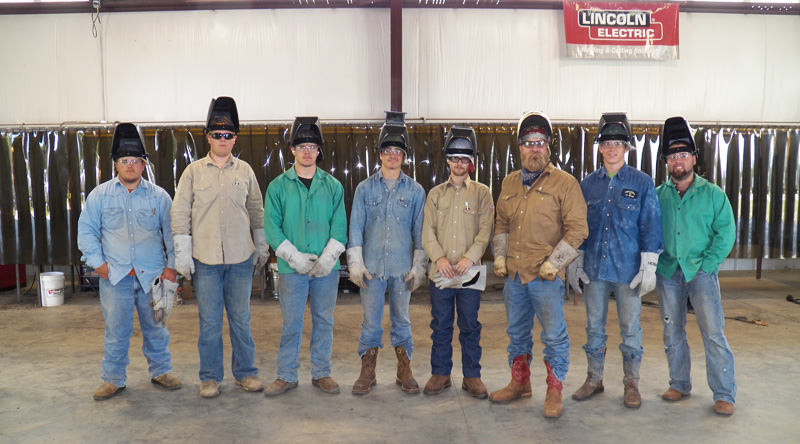 The first private welding school in the state recently opened in Pottsville. United Welding Institute (UWI) is licensed by the Arkansas State Board of Private Career Education. Owner and instructor, Jonathan Humphrey, started his school to meet the need for qualified welders in different industries. While working in the oil fields, Humphrey observed the difficulty employers had in finding newly-trained skilled welders. United Welding Institute uses a hands-on approach to training students in TIG, MIG, and arc welding and prepares them for state certification and employer testing as qualified welders.
As a professional welder, Humphrey feels he can train his students in the most beneficial way and offers job placement assistance. As part of their training, students have individual booths to work as they learn and will eventually build an actual pipe system as an ongoing class project. Students attend UWI five days per week for a period of 6-8 months until they are ready to take and pass their certification tests. Once a UWI student completes his training, he can come back at any time through Humphrey's "Lifetime Brush-Up" opportunity and work on any skills needed.
United Welding Institute accepts students the first Monday of each month, depending on available slots and operates a year-round class schedule. Humphrey can currently accommodate 20 students at a time and plans to grow to a maximum of 60 students. UWI's first class met on June 3, 2013.
Humphrey has worked with the ASBTDC since 2012 to bring his dream to fruition and said, "The ASBTDC helped me by showing me different ways to market my school. They also helped me find the right agency to obtain my license in private career education which was critical to getting started." Humphrey's office staff recently attended an ASBTDC seminar and rated it as overall "excellent."
The school is located at Exit 88, right off of Interstate 40 on Mountain Base Road. Humphrey invites area companies to tour his facility and discuss their specific welding needs with him. Students interested in a career in welding should contact the school at (479) 264-2495 or gain more information by visiting their website at United Welding Institute.
Cyclone Car Wash
Cyclone Car Wash owners, Matthew Wilkins and Bob Lorimer, is to provide the latest technology for their customers to get a clean vehicle using an environmentally friendly process. To fulfill this goal, the partners purchased an existing car wash on the west side of Russellville and have turned it into the most modern car wash in Russellville.
Cyclone Car Wash uses the latest technology for customers to drive a clean car. For the do-it-yourselfer, manual bays have the most advanced tire cleaners and even have a hand-held blow dryer to eliminate spots. For a super clean ride, the touch free wash is unsurpassed. What makes this car wash unique is the convenience that customers enjoy. Radio Frequency Identification technology (RFID) allows users to place a sticker on their windshield that encompasses a computer chip so the car wash sensors "recognize" that vehicle and will deliver either a pre-selected wash or recall that vehicle's preferences and offer those options to the driver for the current visit. The RFID system allows clients to go online and set up their preferences, choose options before their visit, and store payment information so that a customer can literally drive through Cyclone Car Wash and leave with a clean car without ever getting out of their vehicle or even rolling down their window. Even those customers who choose not to use the RFID system are offered the convenience of paying by debit or credit card; no more digging for quarters when you visit this wash unless you just prefer to use cash. Wilkins and Lorimer are proud of the fact that their car wash is the only one in the River Valley to offer the conveniences that Cyclone Car Wash does.
Another fact that the partners are proud of is that their car wash uses extremely environmentally friendly soaps and chemicals. Their washes also use very little water to add to the environmentally-friendly set up. Prices range from $1.50 for a manual wash to $10 for a deluxe package. Wilkins said, "Not a car wash in the River Valley gets vehicles as clean in a manner so environmentally friendly."
The ASBTDC assisted the clients with their loan package and helped them in determining viable financing options to purchase and renovate their car wash. "We really appreciate the assistance the ASBTDC gave us during the planning process of our business. The information and data they helped us obtain was a very important part of the development process," said Wilkins.
The owners invite you to visit their car wash and experience the convenience and quality they offer. Cyclone Car Wash is located at 2614 West Main Street in Russellville.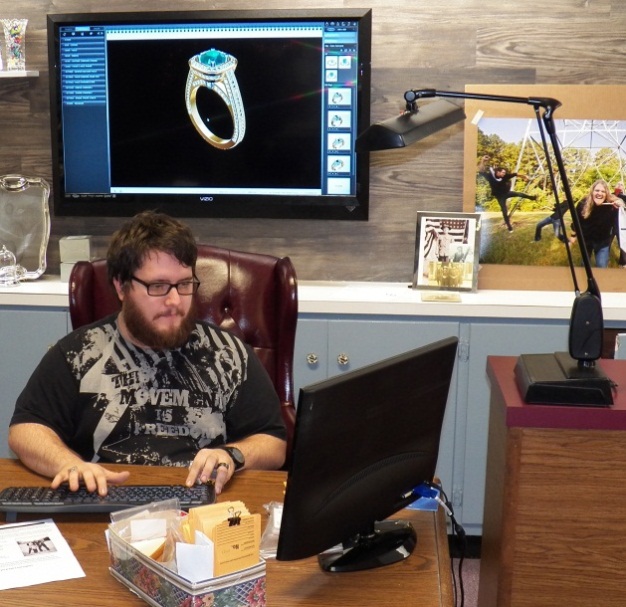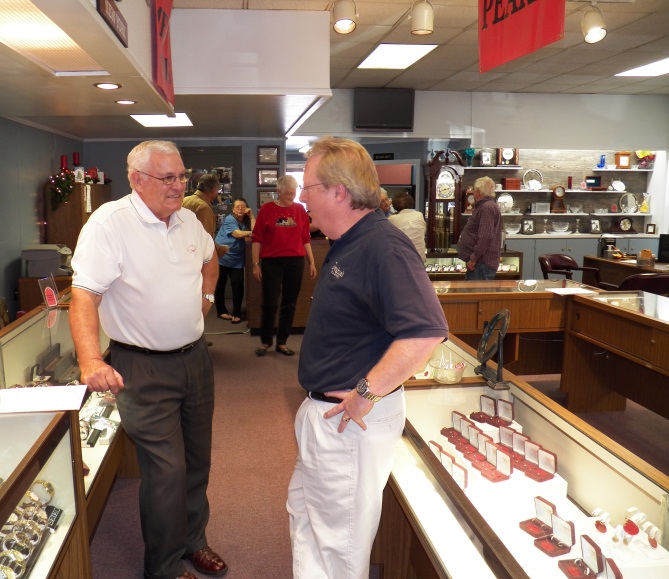 Everywhere you look today, 3D technology is starting to change the way we live, from how everyday products are designed and manufactured to how we experience major motion pictures. Locally, the innovative, new custom design system at Joshua's Fine Jewelry brings three-dimensional technology to the ancient art of jewelry making.
The computer-aided method of making jewelry is a hot trend in custom jewelry. The store recently remodeled its sales floor and added the 3D customization system in an effort to attract and meet the needs of more customers.

"Our goal is to be a cross-generational retail business, so we requested market research from Arkansas Tech's ASBTDC to find out what consumers want," said store owner Chris George. "The information we were given gave us insight into what people of all ages in our area want. The market research also included industry analysis and retail floor plans which helped us decide on the right layout for our store.

"Now that we have the technology and the information we need, we are taking customizing to another level. Our customers are instrumental in designing their purchases, and they can see their piece develop right before their eyes. It is fascinating to watch their faces when they see that digital render."

Working with the jewelry professionals at Joshua's, customers first select a basic design from thousands of options. Then using the 3D design software, they have creative control to customize every detail of their jewelry, from stone size, shape, and color to more extensive design changes. When the design is complete, Joshua's will precision build the jewelry to the customer's exact specifications. Each customer receives a unique piece he or she helped create.
This innovative new custom jewelry design system is only available at select jewelry stores across the country. Stop in at Joshua's for a free, no-obligation demonstration at 310 W. Main in Russellville or go Joshua's Fine Jewelry.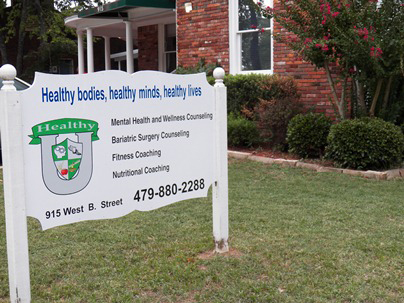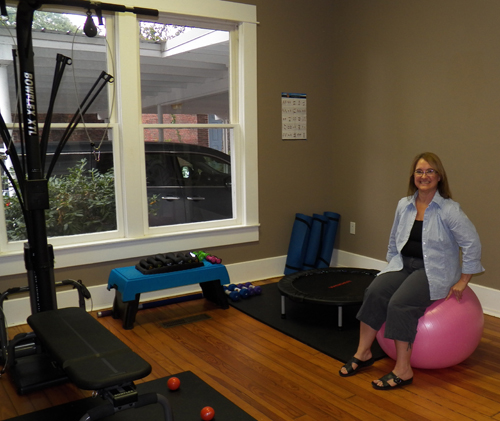 Cathy George is on a mission to help people get healthy. Her passion is teaching people to make their lives more healthful. "Diabetes and obesity are at epidemic rates in our country. We have to stop this trend" said George. "Going on a diet is not a solution so we teach people skills for healthy living that lead to real, permanent changes. Eating right is just a piece of the puzzle. We work with the whole person through counseling, nutrition and fitness to make these changes something each person can live with."
After opening her new wellness center, Cathy George came to the ASBTDC for assistance in marketing including improving her web presence. "When you are in business on your own, it's difficult to know the steps to take to get your name out there. I knew I needed a website but didn't know where to start." George attended an ASBTDC seminar entitled, "Small Business Website Planning and Marketing" in October and had her professional-looking website up and running shortly thereafter. "I never thought I could do this myself, but after the class I investigated the different web services discussed during the seminar and chose one that fit my needs. It was helpful to know how to organize the site and plan it out beforehand so once I got started I had a vision of what it should be. The website I built represents my business; not someone else's idea of Healthy U" added George. "The help that the ASBTDC gave me helped me improve my online presence so people who want to improve their lives can find me." Healthy U is accepting new clients and is located at 915 West B Street in Russellville and online at Healthy U.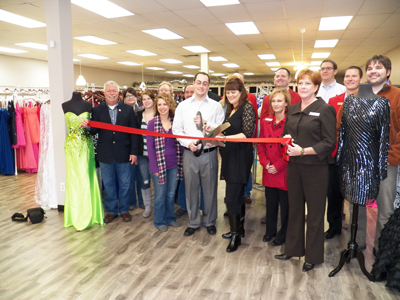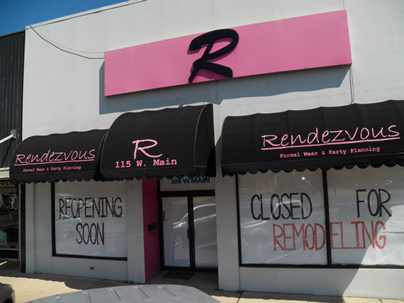 Michelle Litterst is the new owner of Rendezvous Formal Wear & Party Planning in Russellville. The ASBTDC assisted Michelle with financial planning, market research, and other business assistance throughout the process of purchasing this existing business and making it her own.

Michelle says, "The ASBTDC at Arkansas Tech not only provided me and my husband with support for our new business, but they also built a trusting friendship with us. The ASBTDC always stops by to check up on things and provides us with additional information that might benefit our business. The Tech team goes above and beyond to make sure I have all the resources and information that will make my formal wear shop succeed. This whole experience has been a blessing to me and my husband."

The business is located at 208 West Main Street, Russellville and online at Rendezvous Formal Wear.